Employer Clayton's Carpets & Furniture
Location Lincoln
Industry Sales
Contract Full Time
Job Type Permanent
Salary COMPETITIVE – WITH UNCAPPED EARNINGS
Deadline 07/06/2022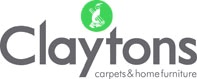 Description
Claytons Carpets Ltd is Lincoln's largest family owned Carpet & Furniture Superstore. Established in Lincoln in 1963, we have grown with the aim of offering excellent service and great value to our customers.
The Carpet & Flooring Sales position will be based at our superstore just off Tritton Road in Lincoln. We find ourselves looking for our newest team member who will enjoy a long secure career with us. The advertised role will involve working in our Carpet Department.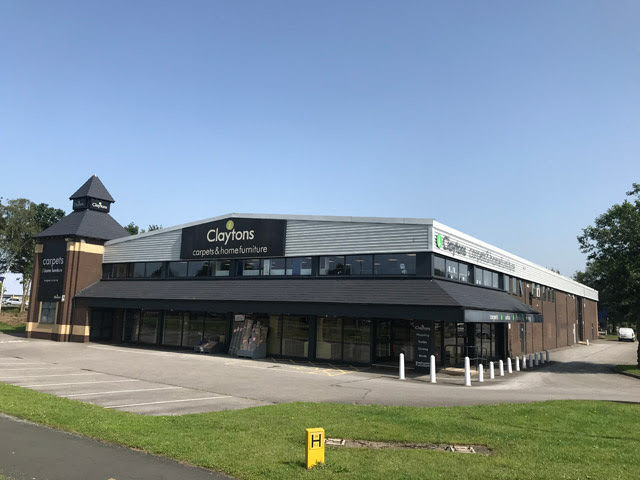 The ideal applicant
We are now looking for a Carpet & Flooring Sales Professional to join our team in Lincoln.
The person that we are looking for to join the team should be efficient, highly motivated and have a friendly, can do, helpful attitude and outlook. Being a local family company the role and tasks can be varied and so we require a flexible individual to fit well within our organisation. In return you will be working in a really nice friendly environment, a place where you can really feel that you belong when you come to work and not just a number answerable to a remote head office. We are a financially secure, locally owned company who reinvest back into our business and so can also offer the right applicant job security and the chance to earn extra based upon the products you sell.
The ideal applicant would have experience in a similar sales role, and a retail sales background in selling Carpets is an advantage, although this is not an essential requirement for the right person with a great personality and the desire and potential to succeed, as on the job training would be given as well as training on our in house retail software. I.T. proficiency is important and a willingness to learn and adapt and an eye for detail, efficiency and good administration and organisational skills.
You should have confidence in dealing with a variety of people and you should be commercially minded, energetic, with a hands on approach the efficient running of our carpet sales function, from actually gaining the sale, right through to completion and beyond such as aftersales customer service, it is a varied role.
Applicants are required to have the ability to work both on their own initiative, but also as part of the team, excellent organisational, personal and communication skills are essential.
We ask for flexible willing staff, people with positive, 'can do' attitudes, who want to give our customers fantastic service and go the extra mile, but in return, we are not a high pressure regime like the group stores which makes it a nicer place to work and that is why on the whole, our staff stay for the long term.
So if you have the enthusiasm, friendly personality and passion for selling carpets & flooring, and if you are hardworking, target driven and are focussed on getting things right first time with an attention to detail and a knack for problem solving and a naturally good administrator, then we'd love to hear from you. If on the other hand, you are the kind of person to say ' it's not my job', or you don't want to work weekends, then you wouldn't be the right fit for us at Clayton's, we're a different kind of company, we want to get the job done without barriers regardless of the task at hand, that's how we continue to thrive.
We offer
Position Full Time (Permanent – Subject To Probationary Period)
You'll Work 41 hours per week – including weekends
A Competitive Salary With UNCAPPED Earnings
This generous UNCAPPED commission package is based upon personal sales, which means you are in control of your own earnings and a department bonus.
Supplier Incentives –Additional Periodic Supplier Bonuses On Selected Ranges (over & above wages)
Guaranteed earnings in your first 3 months
The Position Involves Some Working Weekends & Bank Holidays – These Are By Far Our Busiest Periods
28 days paid holiday
Generous staff discounts
Free Onsite Staff Parking (at £5 per day parking spend, equates to being worth £1300 per year)
Fantastic Working Environment Working With A Professional, Friendly & Driven Team
Staff welfare facilities
Free (optional) inclusion in social events / meals out
Unlimited supply of fresh tea or coffee
Start Date As Soon as Possible
BE A VALUABLE PART OF OUR SMALL FRIENDLY TEAM & NOT JUST A NUMBER
To apply and find out more, use the Apply Now button below