Civils Trainer/Assessor (Experienced or Trainee)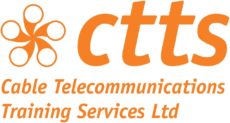 Description
Due to the expansion of our services and growing demand in civils and construction training and modern apprenticeships. We have two exciting roles for long term career minded civils operatives who would like to pass on their knowledge to others.
Have you a comprehensive back ground in Civils, duct laying, reinstatement of the footways and highways and would like to pass on your years of experience to others? Full training will be given on how to be a trainer and assessor
CTTS are looking for candidates with a strong Utilities Civils background to join our busy civils training division. Candidates will start this exciting opportunity by attending a mentoring program to enable them to deliver a suite of courses within the telecom civils industry. CTTS will support the candidates through this process including the qualifications to become a trainer/ assessor.
· Extensive experience in a utility civils environment
· Training qualifications (advantageous but full training will be provided)
· Experience in Core Drilling, Duct Laying, Duct Blockages, Build Box (Brick, Modular, Concrete) and Frame Covers
· NRASWA qualification (desirable)
· Full time permanent position