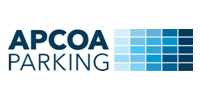 The APCOA Parking is Europe's longest-established and leading Full Service Parking Management Company, managing over 700,000 parking spaces, across 13 countries and with around 5,000 employees.
Through knowledge and experience we can ensure the best solutions for our clients, and provide
the public with reliable, secure parking services. APCOA Parking manages contracts for local authorities and corporate and private clients in a variety of parking environments.
APCOA Parking is one of the UK's leading specialists for both Off-Street and On-Street parking
management. In Off-Street, we manage client's facilities at airports, rail stations, town centres
and hotels. We also provide parking and security services for hospitals and universities.
Jobs at Apcoa Parking Services