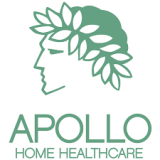 Apollo Home Healthcare specialises in the provision of highly complex care services delivered in our client's own homes.
We work in partnership with Clinical Commissioning Groups (CCG's), case managers and solicitors to deliver complex packages of care that are developed to the exacting needs of our clients.
The clients that we work with can have long-term, life-limiting conditions that mean they require a care team indefinitely, and we work hard to build close relationships with those clients and their families as we understand the importance that we play in their lives.
We also have the privilege of caring for individuals who are living out their final days and we have a vast amount of experience in dealing with the emotional challenges that this presents. Whether the package of care we deliver is on a long or short-term basis, we are committed to providing only the very best care staff whose focus is on ensuring that the clients they work with have the best quality of life.
Some of the conditions are currently support include:
Cerebral Palsy
Multiple Sclerosis
Motor Neurone Disease
Muscular Dystrophy
Spinal Injuries
Acquired Brain Injuries
The Registered Nurses, Healthcare Assistants (HCA) and Support Workers that we provide to our clients go through a rigorous recruitment and compliance process and must be able to demonstrate extensive experience within the care sector. We screen all of our candidates before a face to face interview and client meet and greets where necessary, to ensure we select the right candidate for our client's needs.
Jobs at Apollo Home Healthcare