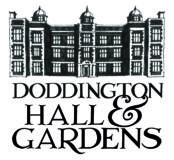 THE DODDINGTON ESTATE
The Doddington estate is located just west of Lincoln. At its centre stands the Elizabethan Hall, a lived-in historic house, open to the public. Begun in 1595 by Robert Smythson, one of England's foremost Elizabethan Architects, Doddington Hall was completed in 1600 and has never been sold or cleared out since. An example of a fine late Elizabethan Mansion, it is still a much-loved family home, alive with history and interest. The Hall is surrounded by converted farm and outbuildings which support a wide variety of diversified enterprises such as a busy farm shop and other retail outlets, two cafes, a tea room, weddings, events and accommodation.
Conservation of wildlife and sustainability have been at the heart of activity at Doddington for at least three generations. 'Wilder Doddington' is a recently launched 100-year project to bring more nature back to the estate by ending arable farming and letting nature recover.
Jobs at Doddington Farms LLP