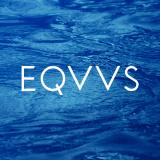 From our humble beginnings in 1985 our aim continues to be to bring the best selection of designer and luxury fashion to the high street consumer.
Today, EQVVS carries over 30 brands with 4 stores located in the Lincolnshire and Nottinghamshire area and a rapidly growing online business shipping across the UK and internationally, we continue to work with some of the most sought after brands across the globe to provide customers with a seamless shopping experience.
EQVVS Men aims to provide the latest premium designer menswear brands. With an ever growing brand portfolio which includes C.P Company, Barbour, Belstaff, Lacoste, Aquascutum, Armani and many more, we continue to seek out the latest styles and trends in clothing, footwear and accessories season after season. From jackets and jumpers to t-shirts and shorts, our inventory carries thousands of products in a variety of sizes and styles.
Jobs at EQVVS