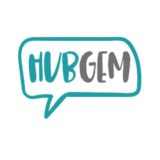 We are digital marketing and CRM experts, specialising in helping education and non-profit organisations grow by streamlining their processes, increasing their reach and improving their engagement.
We have worked with (and within) a wide range of schools, colleges, universities and charities; we understand what life in the education and non-profit sectors is like, from the highlights to the frustrations!
Our fully remote team work with education and non-profit organisations around the world, helping them to introduce an inbound approach to marketing and admissions, implement HubSpot CRM and marketing platform, and improve communications with prospects.
We are a small and friendly team, passionate about helping our clients meet their goals and embrace digital. We encourage creativity and taking the initiative, and we are open to new ideas.
Jobs at Hubgem