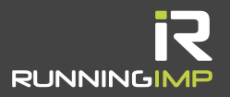 Running Imp is established as the UK's leading running event supplier, serving events from the London Marathon and Race for Life series down to the multitude of fun runs which occur around the country every weekend.
We work with a huge range of different clubs, charities, councils, schools and event organisers serving not only the running market but other sports too; including triathlon, swimming and football. Based in Lincoln, the company has expanded rapidly each year since its creation, growing from just 2 staff in 1988 to 44 permanent staff today – rising to 60 in the peak running season of April to June.
Following the launch of sister company bespokemedals.com, we have become one of the world's largest medal suppliers, developing a reputation globally for designing and manufacturing the highest quality medals at the most competitive prices.
Jobs at Running Imp