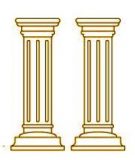 We offer financial planning solutions aimed at helping our clients attain their goals through providing a range of services and expertise that supports them in their endeavours.
Our clients include high net worth individuals, owner managed and family businesses, corporate entities and professionals.
Within our Practice, we can draw on over 30 years of financial services experience.
Jobs at Tower House Wealth Management