Employer Grove Pet Foods
Location North Scarle
Industry Factory, Manufacturing, Warehouse
Contract Full Time
Job Type Permanent
Salary £23,750
Deadline 17/10/2021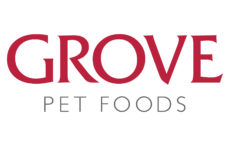 Description
This is a fantastic opportunity to join a privately owned pet food manufacturer based near Lincoln. The company has a strong brand presence in the market place and a proud heritage of manufacturing world class products.
Having just completed a new warehouse installation and a new packing hall we are looking for more people to join us on the next step of our journey.
We have roles in various departments, Operations, Warehouse, Hygiene, Extruder, Fresh Meat, Weighbridge  and more.  If you would like the potential to earn up to £11.42 (dependant on skill level) please contact us.
All candidates must be currently eligible to both live and work in the United Kingdom.
Due to the location of our site you must have your own transport.
Salary: Starting salary £9.42ph whilst on probation, which increases once you have completed the probationary period and continues as you develop your skills.
About: Grove Pet Foods is a privately owned Pet Food manufacturer with two sites across the Lincolnshire and Nottinghamshire border.  We've been manufacturing pet foods since the 60s and recent times have seen substantial growth.
Our Lodge Farm site has grown to include new warehousing and packing spaces as well as investment in new machinery and equipment. We are proud of the high quality of the products we produce, both for own label customer as well as for our own brands Alpha and Vitalin.