Full Stack PHP WordPress Developer
Employer Stonebow Media
Location Lincoln
Industry Media
Contract Full Time
Job Type Permanent
Salary £25,000 - £35,000
Deadline 30/09/2021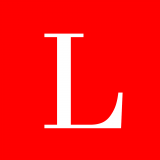 Description
We are Stonebow Media, the breakthrough digital publishers of The Lincolnite, and we are looking for a WordPress/PHP developer to join our team to help us build the next generation local news platform.
The Lincolnite has been established 11 years and developed into the favourite news publication in Greater Lincolnshire, with over 1 million readers and followers.
Thanks to continued growth and popularity, we are looking for a developer to help us further improve our website and app platform offerings, bringing the best experience to our readers and users.
The role would involve overseeing the technical stability of our platform, including integrations with our technology partners (ad network and paywall) as well as developing and adding new features to the platform.
Required skills: WordPress / PHP / HTML5, CSS/SCSS and Javascript
Work location: Our city centre offices, with remote or flexible work available
Benefits:
Exciting and fast-paced working environment
Ultra-modern city centre offices with parking
Your own iMac or MBP
If you have any questions or would like an informal chat about the role, email founding editor Daniel Ionescu on [email protected]