Employer Tillbridge Tastery
Location Lincoln
Industry Catering, Restaurant and Hotel
Contract Full Time
Job Type Permanent
Salary £11.00-£13.50 per hour depending on experience
Deadline 12/11/2021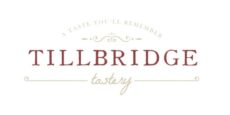 Description
Full Time Chef Required — New Position release your potential!
This is a fantastic opportunity in a newly developed role in the village of Sturton by Stow for an aspiring Chef with preferably 1-year of previous experience.
Evening service Friday and Saturday, freedom to develop your own menu – never be bored, express yourself through the dishes you can create and develop on the menu with a strategy of focusing on the delivery of class seasonal food.
Quintessential Sunday roasts. Delivery of café daytime menu Wednesday and Thursday.
Work as part of a kitchen team to deliver great quality food for our customers.
Check freshness and prepare food and ingredients.
Follow and adhere to health and safety and food safety regulations to protect our 5 rating. Maintain at all times a clean and safe environment.
Free uniform and ongoing continuous development provided.
Discounted purchases from our gift shop.
References will be required.
Job Types: Full-time, Permanent
Salary: £11.00-£13.50 per hour depending on experience
Additional pay:
Benefits:
Company pension
Employee discount
On-site parking
Schedule:
8 hour shift
Day shift
Holidays
Monday to Friday
Weekends
COVID-19 considerations: We operate all covid measures as per government guidelines
Tillbridge Tastery
4 The High Street
Sturton by Stow
Lincoln
LN12AE