Employer Bainland Lodge Retreats
Location Woodhall Spa
Industry Cleaning, Hospitality
Contract Part Time
Job Type Permanent
Deadline 24/09/2021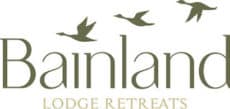 Description
Bainland Lodge Retreats is currently hiring for their Housekeeping team.
Working hours are 10-4 Monday and Friday, although we are flexible and can fit in around children at school. Overtime can sometimes be offered.
Duties and Responsibilities
• All accommodation to be cleaned to a high standard.
• Have a positive outlook.
• Have a keen eye for detail.
• Working to tight deadlines.
• Work well within a group and on your own.
Wages/salary
Wage rates, over 23 £9.50 per hour, 21-23 £9 per hour, under 21 £7.65
Full training given including COSHH, Moving and handling, & Covid 19 Preocedures.
• Uniform provided.
• Bonus scheme.
• Discounted Lodges for personal use.
• Discount on food.
If you think this is the job for you and would like to join our housekeeping team or you would like more information, contact us on 01526 352903 or email [email protected]