Employer Page Tiger
Location Lincoln
Industry IT
Contract Full Time
Job Type Permanent
Salary £25,000 - £35,000
Deadline 18/07/2022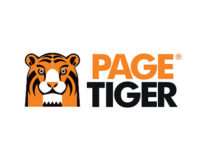 Description
PageTiger, a UK based SAAS company, are looking to expand our Infrastructure team, and we are looking for a Systems Administrator to join our team.
An ideal candidate will have strong Microsoft 365 administration skills and a fundamental understanding of datacentre technologies. Within this role we are looking for someone who can manage all the aspects of our Microsoft 365 estate (Exchange, Intune, Azure AD, etc), develop processes, systems, documentation and to support the business be more efficient in meeting its goals. As a Systems Administrator you will also have the opportunity to develop your IT Infrastructure skills, working with the business to develop, implement and maintain our various datacentres and technology stacks. You will understand the importance of growing and maintaining strong supplier relationships to provide the best possible service back to the business.
PageTiger's platform provides organisations around the world with an online service for designing, publishing, distributing, and tracking engaging online interactive documents for internal communications, training, company magazines, brochures, and catalogues.
Our customer base includes some of the world's leading names in banking, finance, pharmaceutical, retail, construction and manufacturing with new and exciting customers coming on board daily.
The position offers excellent potential for personal development and growth. Working as a part of an extremely passionate and highly skilled team you will be given the power to implement your own ideas and use your creative initiative.
Our technical teams are based in the ThinkTank, just outside of Lincoln city centre. We pride ourselves on our relaxed, but busy, working environment within our ultra-modern office space. We provide an excellent working setup including electric sit/stand desks, multiple monitors as well as a fully stocked fridge. For those that enjoy the odd drink we also provide a bar including a draft beer pump – it is not unusual that we clock off early on a Friday after a busy week and enjoy a beer together before heading into the weekend.
With big expansion plans, this is a truly exciting time to become part of the PageTiger family and stamp your mark on a company heading for global success.
The Role
Supporting, maintaining, and improving infrastructure
Systems administration & compliance
Asset management
Network security
Backup, BCP & DR
IT Support to the business
Essential Skills
Microsoft 365 administration (Exchange, Intune, Azure AD, etc)
Experience with Intune MDM
Exchange online administration
Windows desktop administration
Fundamental understanding of network concepts (VLANS, Subnetting, basic routing and firewall operation)
Basic understanding of source control (Git)
A Quick learner with good attention to detail
An understanding of enterprise architecture (balancing; scalability, resiliency, security, etc).
Desirable Skills
Experience with Windows & Linux sever administration
Experience with virtualisation technologies (Hyper-V, VMware, etc)
Good understanding of working within an ISO27001 environment (creating and maintaining accurate records and documentation)
Strong understanding of network concepts (CCNA level or similar)
Strong understanding of Layer 7 network technologies (load balancers, etc)
Experience MSSQL server (troubleshooting, performance tuning, clustering technologies)
Infrastructure as code experience (config management)
Solid understanding of PowerShell Scripting
Experience with enterprise storage technologies (Networking and platforms)
Experience managing IIS
Experience of monitoring tools and dashboarding
Benefits
Exciting, fun, and relaxed working environment
Ultra-modern city centre offices with sit/stand desks throughout
Latitude to develop and nurture own ideas
Good future opportunities in rapidly growing company
Casual dress
Well stocked cupboards/fridge/fruit bowls …
Company bar including beer on draft
Company events
Cycle to work scheme
Private medical insurance
You'll receive
An above average salary of between £25,000 and £35,000 dependent on experience
A company profit share
NEST workplace pension scheme
Job Types: Full-time, Permanent
Salary: £25,000.00-£35,000.00 per year