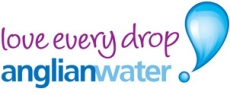 Anglian Water supply water and water recycling services to more than six million domestic and business customers in the east of England and Hartlepool.
Our services are at the heart of every single family and community in our region. We clean water to the highest standard, deliver it to millions of homes, and carefully manage it to ensure it never runs out. We're the largest water and water recycling company in England and Wales by geographic area.
We're also one of the driest regions in the country, with just 600 millimetres of rain each year, on average a third less than the rest of England. In fact some areas have a lower annual rainfall than Jerusalem. That's why it's vital that we look after the water that we've got.
Jobs at Anglian Water