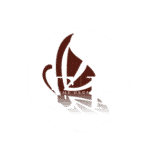 EPA Manufacturing Ltd is a prominent UK Defence company delivering a diverse range of bespoke defence projects from concept to completion. We have quicky established a good reputation for innovative products and solutions for the UK MoD, CAST and private companies, with many completion projects to our credit. We are licensed for all types of energetics and pyrotechnics, plus Home Office approved for all types of weapons and ammunition.
EPA Manufacturing Ltd are continuously forward thinking and are always striving to improve and think of better ways to bring existing products into the 21st Century.
We operate from a purpose built manufacturing facility at Faldingworth in Lincolnshire with large energetic storage capability including high explosives and production facilites capable of producing over 2 million rounds of sniper ammunition per year.
We are homologated to CIP through the London Proof House, which means all our ammunition is tested to CIP standards and approved by CIP.
In addition we are able to test NATO EPVAT and SAAMI standards.
We are also an ISO 9001 registered company.
To support our manufacturing we have a dedicated R&D facility with full ballistic test suite.
We have a dedicated trained and skilled workforce used to dealing with complex energetic products and are able to conduct R&D projects and testing to all International Standards.
We have our own 25 meter fully instrumented ballistic test range, a 10 meter fully instrumented CIED test range, licensed areas for load development and testing to NATO, CIP and SAAMI standards.
In addition we have high speed video, standard video capture, velocity pressure equipment for CIP, SAAMI and EPVAT standards. Muzzle flash and sound recording, target impact analysis and dust ingression testing.
Jobs at EPA Manufacturing