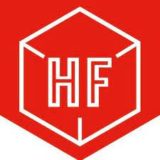 Henson Franklyn specialises in bespoke stand design and build, event branding and graphics solutions.
Henson Franklyn was established in 1991 based on the premise of 'Service First', a business with reliability at its core. Today sees us operating from an owned 25,000 square foot bespoke design manufacturing, admin and storage facility backed up by over 40 dedicated and experienced staff servicing our clients' needs.
Ethos
To work 'with' not 'for' our clients. A strong 'service based' business, delivering fit for purpose products to deliver every aspect of your project requirements.
Varied Offering
We really do design and manufacture 'in-house' meaning we are 'in-control' giving you reliability of service, project and product support.  Henson Franklyn's experience and passion ensures your activation, branding, event and exhibition needs are met at every step, whatever the project and whatever it takes!
Client List
For over 20 years we have been trusted to deliver for some of the world's leading brands ……….. Trust that has resulted in our working on those brands year after year.
Scope and breadth of business
We have grown because our clients trust us, we constantly deliver effective work and creatively and practically answer each individual brief.
We do – 'In-House' because it means 'In-Control'!
Jobs at Henson Franklyn