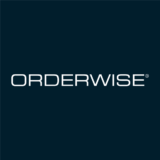 Wise Software (UK) Ltd. is a modern, exciting, growing and forward-thinking company that produces a class-leading business management software package called OrderWise. OrderWise is used by small, medium and large businesses and has over 10,000 users from many different industry sectors throughout the UK. High profile clients include Gift Universe (MenKind), John Lewis, the MOD and various police forces. 
 The OrderWise team is dynamic, creative, dedicated and diverse, and we are looking for the best people to join us in taking the company further.
There are over 14 departments here at OrderWise, with each one playing a significant role in the continuing success of our software. Together we help to deliver every aspect of our product, from the development and testing to the selling and training, all the way through to the implementation and ongoing support. Our aim is to get the best out of our staff by placing them in an environment that is best suited to their skills, helping them to develop and reach their potential.
Jobs at OrderWise