October 27, 2011 3.41 pm
This story is over 128 months old
Lincoln Lawyer: Hey, you're using my photo! That's £1,300 please, or I'll sue you
Advice: Solicitor explains the perils of downloading stock photography to build a business website on the cheap.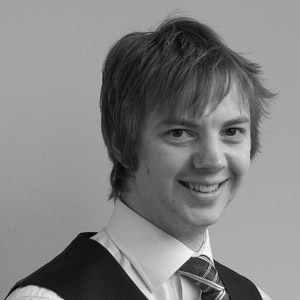 — James Hazel is the youngest partner at McKinnells Solicitors in Lincoln. He is the head of the employment and dispute resolution department. He explains the perils of downloading stock photography and templates for new companies that want to build a website on the cheap, and what they should be wary of:
---
Here I am, sitting at my desk trying to look all busy and important (as solicitors tend to do) when I receive a call from an anxious client. He has just received a letter announcing that he has infringed on the copyright of a certain well-known photographic gallery. He's asked to cough up £1,300 + VAT to avoid being sued.
Now, I've seen these types of letters on a number of occasions, so it's nothing new, but I am writing about it because it always comes as a shock to those who receive them, including my client who is now in serious panic mode. What's more, these letters are becoming commonplace and almost anyone who has ever used template brochures or websites could be leaving themselves open to this kind of legal attack.
It starts out as a way to save money. Small businesses, quite naturally, want to reduce costs on graphic design and web fees and so may resort to using ready-made templates that can be bought online. You simply download a nice looking brochure or website, change the wording; add your own logo and Bob's your uncle – professional looking stationery at a fraction of the cost. Job done.
Now here comes the problem. Some of the images used in those templates may have been incorporated without the owner's permission, and that's copyright infringement. That nice picture of the two guys shaking hands whilst sitting on a sofa in the middle of a field with cows in the background might well be perfect for your new leaflet, but do you have a licence to use it?
Like others in Lincoln, my anxious client was totally unaware of the situation he had got himself into and was worried about the implications. Ignorance is not an excuse, removing the image does not eliminate responsibility and he can't blame the website he downloaded it from either. Furthermore, the amounts of money they ask for are calculated (in my view) to be high enough to scare people, yet low enough to make them seemingly expensive to defend in court.
As a lawyer I can see both points of view. Firstly, there are thousands of decent photographers who are struggling to make a living, so I see no reason why they should sit by and watch someone use their work without paying for it.
On the other hand, these letters in my view are nothing less than legal extortion that rely heavily on people's ignorance of the law and their inherent fear of legal conflict. On balance, the second argument holds far more weight with me, which is good news for my client as I am able to deal with it and end the matter quickly.
On reflection the advice is clear. Make sure you only download images from reputable sources and check the small print to be sure that you have a licence to use an image for the purpose you wish to use it. And finally, if you do get a letter demanding an extortionate payment, don't panic.
---