October 7, 2011 3.03 pm
This story is over 122 months old
The Lawn sale: Too little, too late?
Comment: Conservative candidate debates businesses at The Lawn feel they are nothing but a commodity for sale.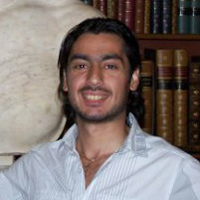 After standing as the Conservative candidate for Carholme Ward in last year's local elections, I've been keeping a keen eye on issues that affect local people and businesses in the area and was very intrigued to hear that the City Council intends to sell The Lawn complex.
From speaking to people in the know, I can understand why the main building needed to go, but totally disagreed with the decision to part with the income generating business block and the amazing, historic Sir Joseph Banks Conservatory.
I know that the Conservatives had planned to sell the main building but reinvest £250,000 in making the Conservatory a real show-stopping tourist attraction for the city, as well as investing in the area around the existing businesses to cement their future. So why can't a Labour-led council do the same?
I spoke to the business owners at The Lawn and found that they are left feeling like they — and the historic site they trade from — were nothing but a commodity to be sold off and not part of Lincolns' economy and heritage.
They have gathered over 1,000 names on a petition against the sale of The Lawn but have now been told that it's too late to change anything as the "wide consultation" ended on September 15. They didn't even know it had started.
I witnessed Councillor Marc Jones ask Councillor Karen Lee in the last Full Council meeting if she would hold her new Community Leadership Committee at the Lawn to engage with businesses over their future and was shocked by her response that it was too late as the decision was already made.
I am determined to raise the profile of this issue and am glad that Council Leader Ric Metcalfe has now agreed to meet with the business owners. It may be a case of too little too late, but it might just be better late than never for Lincoln's heritage.
— The Leader of City of Lincoln Council, Ric Metcalfe, responds to Vasos Melides on why the authority is selling off The Lawn.
[poll id="12″]