August 15, 2012 5.27 pm
This story is over 112 months old
Sneak peek at Lincoln Cathedral Flower Festival
Flower power: The Flower Festival held every 6 years at the Cathedral starts tomorrow. Check out the work that goes into the event.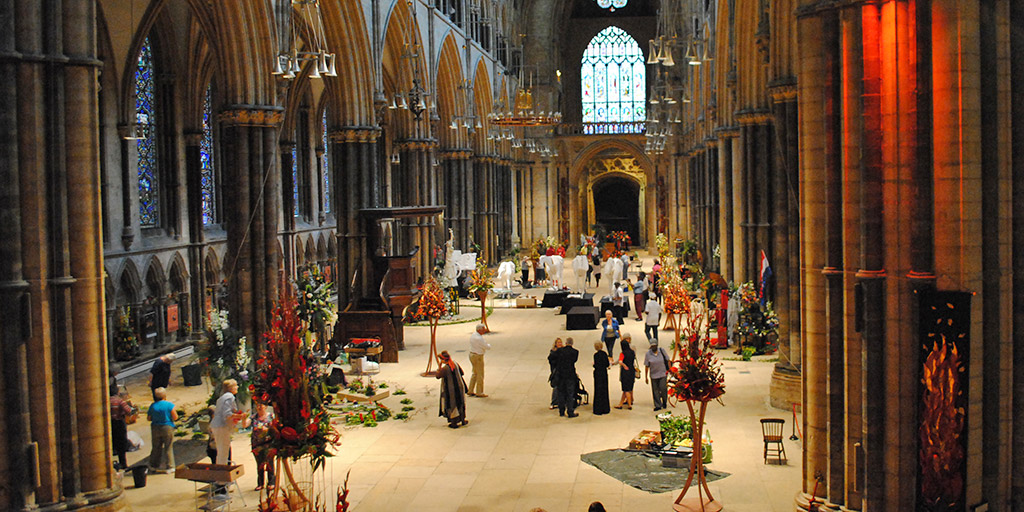 This year's Lincoln Cathedral Flower Festival begins on Thursday, August 16, and more than 5,000 tickets for the event have sold out already.
Sixty coach parties from across the country are booked to bring in visitors to the event, with the opening gala taking place on Wednesday evening from 7.30pm (ticket booking required).
Keeping the spirit of the Olympic Games alive is the theme of this year's show, which has been called Dreams of Gold. It is being overseen by Jenny Whitton, the joint-chairperson for the event.
Visitors will be able to see a total of 117 displays at the festival. So, what kind of skills does it take to set this up?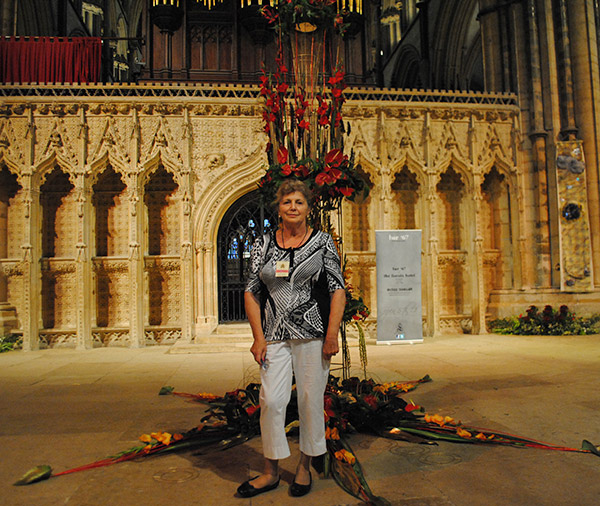 For the past two years Jenny Whitton has planned and organised the celebration of all things floral
"You need to have some natural talent and a creative eye but experience and practice count for a lot," Jenny Whitton said.
Experience is something that Jenny has a lot of. She has spent her career arranging flowers professionally and even taken part in the Chelsea Flower Show. Her involvement in the Cathedral's exhibition spans three decades.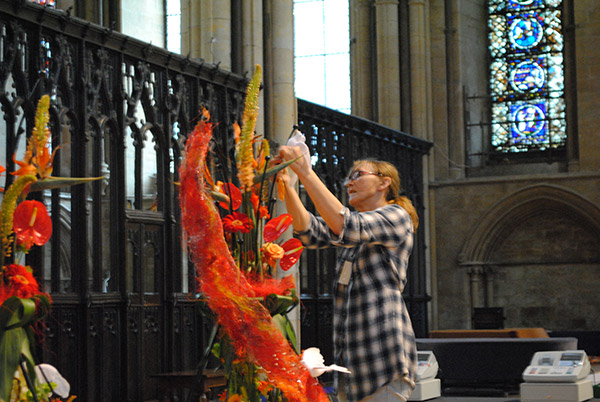 Her job as the joint-chairperson for this year's festival involved getting in touch with 26 different floral clubs. They are the people who create all the displays and it takes hundreds of volunteers to put them together.
The clubs need to be told what they have to make, what colours to use and how their displays will fit into the Cathedral itself. Sizes have to be worked out and everything needs to be put into place.
However, things can always go wrong for a festival of this size.
"The flowers can arrive a different size or colour from your original plans. You have to think on your feet and work with what you've got," Jenny explained.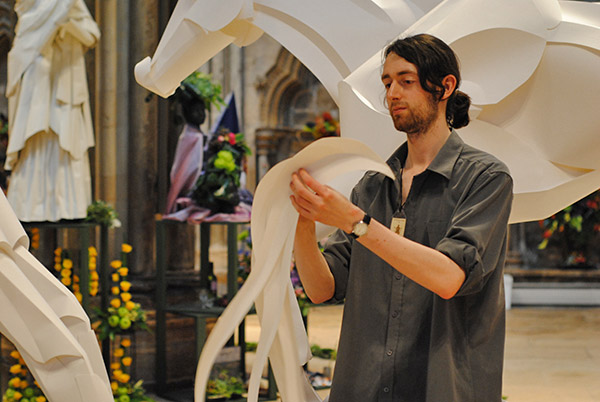 Richard Sweeney putting together four life-sized horse sculptures, created using sheets of A1 paper
The organising committee has also secured the talents of sculptor Richard Sweeney. The young artist has already had his work displayed around the world, including New York and France. He even featured in London's DKNY and Selfridges stores.
He was born in Huddersfield and the majority of his work uses paper to create dynamic shapes. For the Cathedral Flower Festival, he has crafted four life-size horses that will grace the centre of the Nave.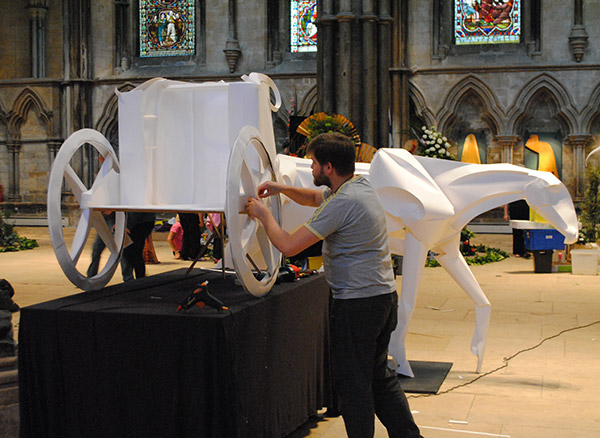 The festival takes place every six years and this year's event is only the seventh time it has happened. Jenny Whitton puts the long wait down to the amount of preparation that is involved.
"There's a lot to do but we have an army of volunteers who have worked hard and know what they are doing, a fantastic location and many of us have been here before," she said.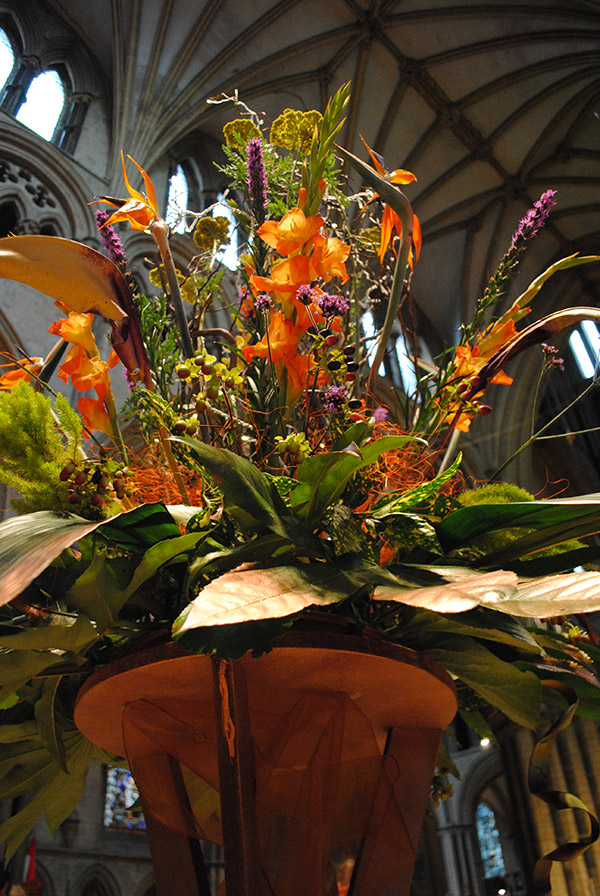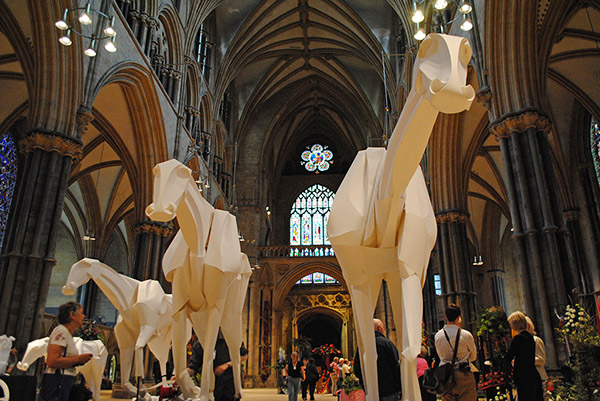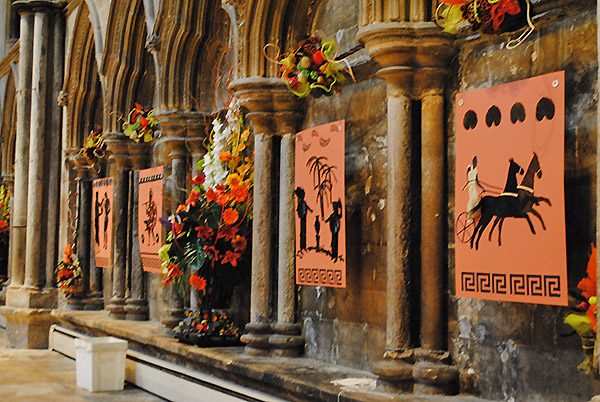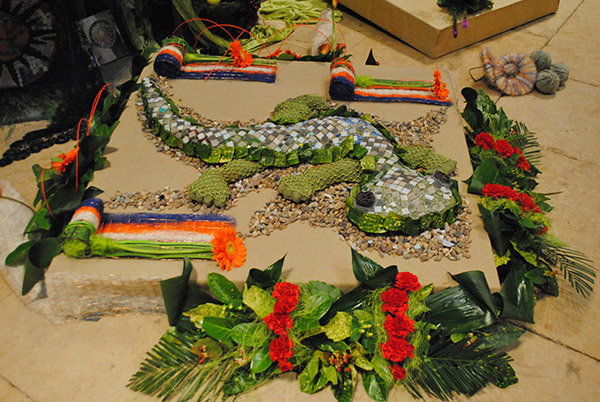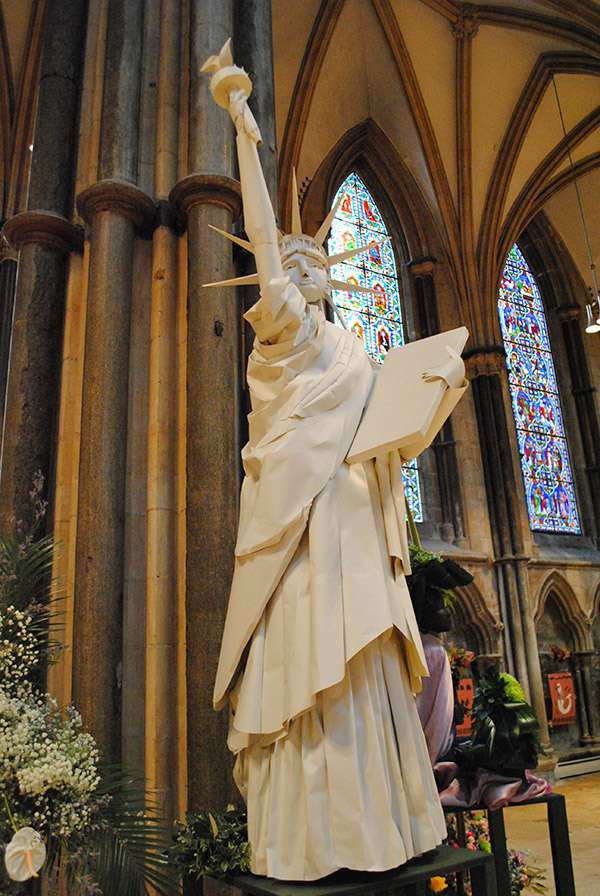 Tickets cost £10 for adults, £8 for concessions and under 16s get in free. Groups of eight or more pay £7.20 per person.
On Friday, August 17th, a special Musical Meander evening will take place. From 7.30pm to 9.30pm, visitors can walk around the exhibition as music is played. It costs £20 per person and the price includes wine and refreshments.
Advance bookings can be made by calling 01522 561 644 or at the Cathedral's website. More ticket info an opening times on our event listing.
Timelapse video of the preparations from Epix Media