September 7, 2012 10.59 am
This story is over 115 months old
iBook: Introducing the Lincoln Mayoral Medal Heroes 2012
Free iBook: The Lincolnite introduces its first iBook in the Apple iBookstore.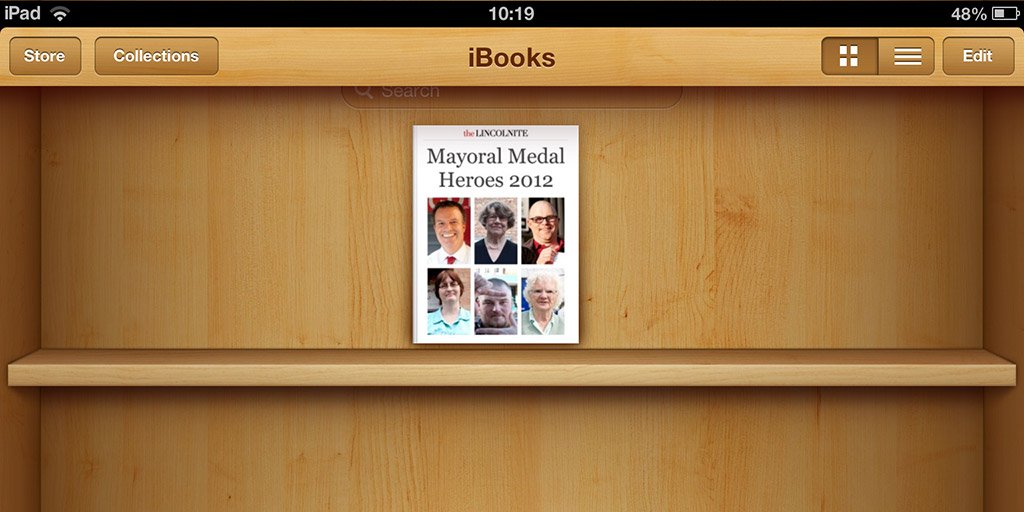 The Lincolnite is delighted to announce the availability of its first iBook in the Apple iBookstore, dedicated to recognising the six inspirational people who were awarded a Mayoral Medal by the Right Worshipful Mayor of Lincoln.
iBooks are interactive books designed to work exclusively on Apple iPad tablets*. The Mayoral Medal Heroes 2012 iBook by The Lincolnite is free to download from the iBookstore. Download it from here.
The iBook features interviews and photos with all the winners of the awards, as well as a photo gallery and video from the event.
The iBook was created by Stonebow Media, publishers of The Lincolnite, with media contributions from Chris Curtiss from OTB Media and the City of Lincoln Council.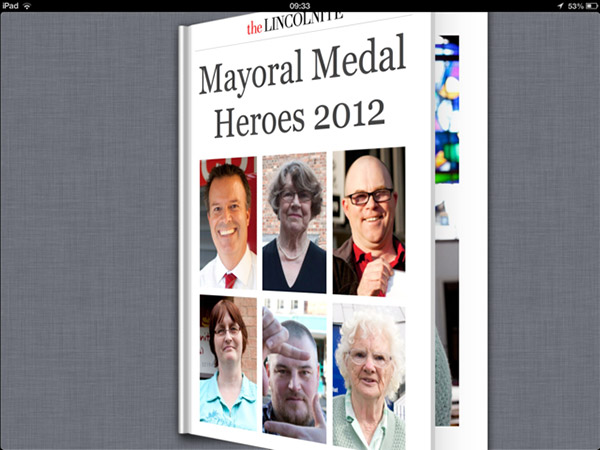 Daniel Ionescu, Managing Editor at The Lincolnite, said: "This iBook marks our first venture in the iBoookstore, and we commissioned special content for it, including interviews, photographs and videos.
"As a digital native publication, we are seeing a constant increase in readers for our iPad and iPhone applications in the App Store, and the Mayoral Medal Heroes iBook is an extension of our presence on mobile devices."
Former Mayor of Lincoln, Councillor Kathleen Brothwell, said: "It was an honour to acknowledge the hard work and dedication of our community members through the Mayoral Medals, and I'm pleased that their unique stories are now able to be shared with more people – I hope they will find it an interesting and inspirational read!"
Caroline Ashman, Senior Communications Officer at the City of Lincoln Council, said: "It's exciting to see one of our newest local media organisations embracing new technologies and taking local stories to a wider audience using iBooks. The Lincolnite has always used technology to its advantage, and I hope this will be the first of many produced by the team."
*This book is available for download on your iPad with iBooks 2 or on your computer with iTunes. To read this book, you must be using an iPad with iBooks 2.