October 18, 2012 7.00 am
This story is over 116 months old
Bridge designs unveiled for Brayford level crossing
Brayford bridge: Network Rail unveils designs for a pedestrian footbridge over the level crossing at Brayford Wharf East.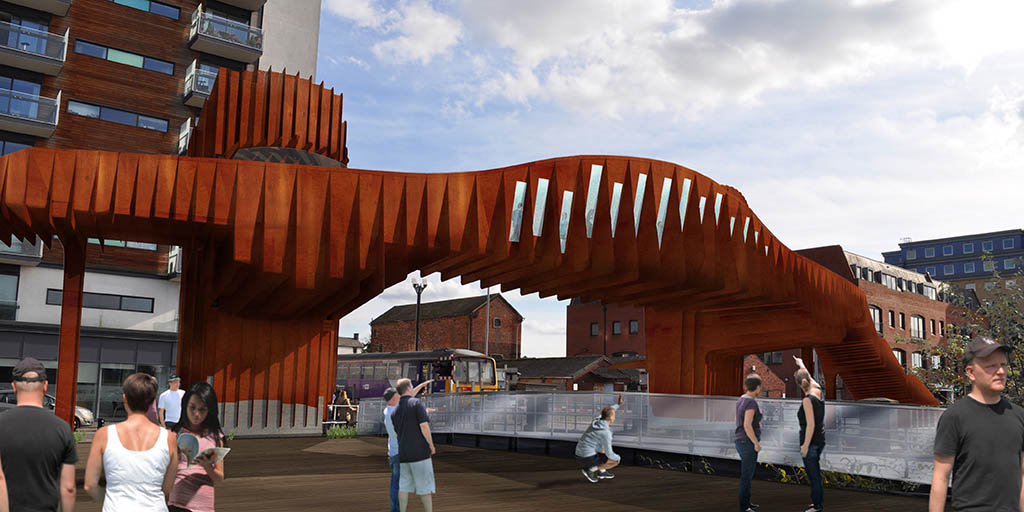 Network Rail has unveiled proposed designs for a pedestrian footbridge over the level crossing at Brayford Wharf East.
The rail company wants to put an accessible bridge on two sites in the city, at High Street and Brayford Wharf East, in order to reduce the risk of misuse at the crossings.
Phil Verster, Route Managing Director for Network Rail, explained: "High Street and Brayford Wharf level crossings are already of the highest possible safety design.
"Despite this every day we see people taking risk by rushing across the crossings when the warnings have begun and even lifting or climbing over the barriers.
"We have been taking advice from City of Lincoln and Lincolnshire County Council representatives and specialists from English Heritage and the Environment Agency to try and find a suitable solution for these sites.
"We believe we have good designs for Brayford Wharf and will be holding public exhibitions on Friday 19 and Saturday 20 October for the people of Lincoln to give us their comments."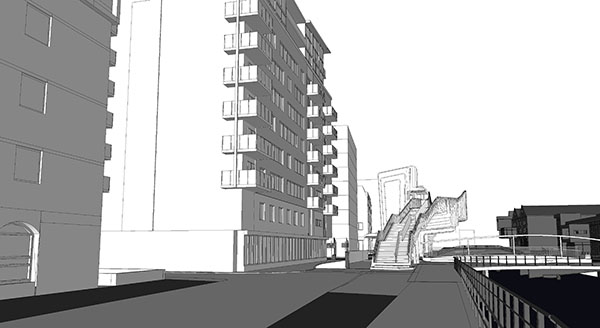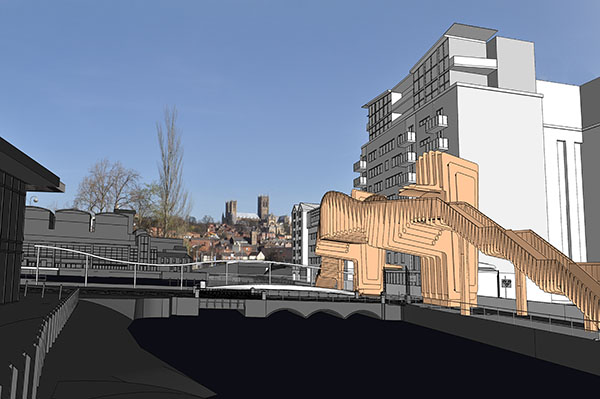 Lincoln-based Stem Architects have been appointed to develop solutions for the Brayford crossing and Panter Hudspith Architects for the High Street bridge.
The designs for the High Street footbridge have yet to be unveiled. Phil Verster added: "We remain committed to finding a solution for the High Street site.
"However, further discussions are required before we are able to present designs to the public. This work is progressing at speed."
A planning application for the Brayford site will be submitted in December, with an application for High Street following in due course.
Network Rail said it remains committed to the closure of level crossings wherever possible, but the company has accepted that both crossings in Lincoln need to remain open at present.
Lincolnshire County Council is also exploring plans to reduce traffic to a single lane over the level crossings in order to accommodate the footprint of the bridges.
Assistant Director for Highways and Transportation, Paul Coathup, said: "We're working with Network Rail to see what highways improvements would be needed to support their plans for footbridges at the level crossings.
"In order to facilitate this, we are exploring ways in which we can make road space available to widen the footpath and provide space for the bridges.
"This could involve putting in a one-way system clockwise, northbound along Brayford Wharf East and southbound along the High Street to the junction with Tentercroft Street, to free up the necessary road space."
The designs can be viewed in Network Rail's incident vehicle, which will be parked outside the old signal box on Brayford Wharf East from 10am to 7pm on Friday, October 19, and 10am to 1pm on Saturday, October 20.
---
[poll id="18″]
---
— Also read more than 100 comments on the designs on our Facebook page.