October 8, 2012 11.56 am
This story is over 133 months old
Former car showroom to be turned into gym and pool
Gym and pool: Developers are looking to turn the former Volkswagen dealership on Tritton Road in Lincoln into a leisure complex.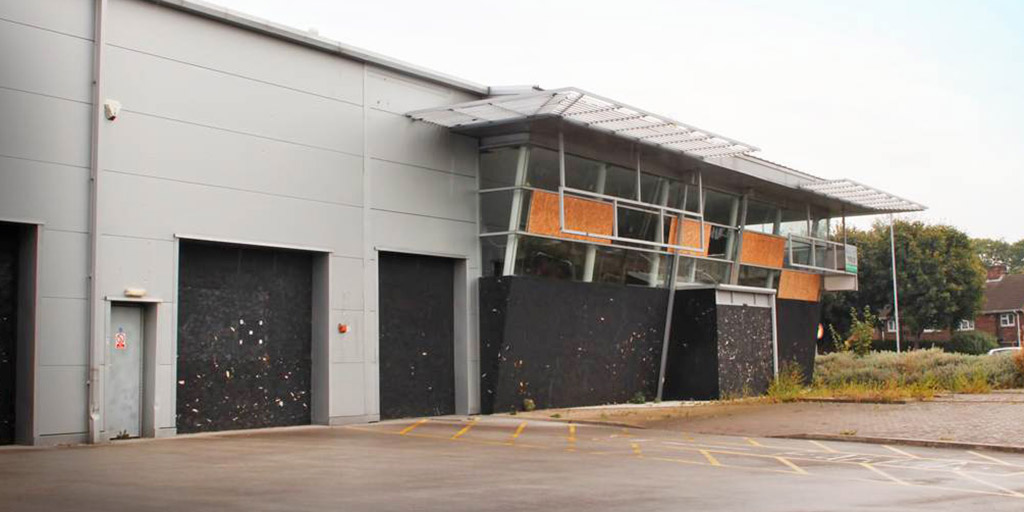 — Update on October 11: The application for the conversion has been approved by the City of Lincoln Council Planning Committee.
---
Developers will turn the former Volkswagen dealership on Tritton Road in Lincoln into a leisure complex with a gym and swimming pool.
The unit will be operated as a gym with an indoor pool and other associated facilities, open between 6.30am to 10pm Monday to Friday and 8am to 8pm at weekends.
Located next to The Showroom, the youth centre operated by the Lincolnshire YMCA, the unit has 117 car parking spaces and has been vacant for over three years.
The plans for the leisure complex required a change of use for the premises from car sales to leisure.
The application [PDF] also included closing two existing openings with white rendered blockwork, replacing some of the existing glazing and installing areas of cladding to the upper floors, and a plant room to the rear.
Paul Seddon, Development Service Manager at the City of Lincoln Council, said in his application report: "I consider that the use of the building and reinstatement of the elevations will be of benefit to the visual amenity of the wider area as the premises and surrounding site has been in a state of disrepair for some time.
"I would also suggest a landscaping scheme is required as a condition of any consent to ensure that landscaping is incorporated as a further improvement to the site, particularly along the boundary with Tritton Road," he added.
Dean Graham, Business Manager of Lincolnshire YMCA, said: "It's fantastic that Lincoln has had such large investment into two derelict buildings in an area of the city that really benefits from the additional facilities, as well as the dozens of jobs that have been and will be created.
"The former dealership is a bit of an eye sore as it stands and will transform the area when the refurbishment is completed. We are really excited about the proposed plans and look forward to potential partnership working for the benefit of the community."
Photo: Mole Middleton