October 18, 2012 2.20 pm
This story is over 133 months old
Former police officer writes crime novel set in Lincoln
Crime pays: An ex-Lincolnshire Police officer turner author has released the first in a series of crime novels, with Lincoln as a backdrop.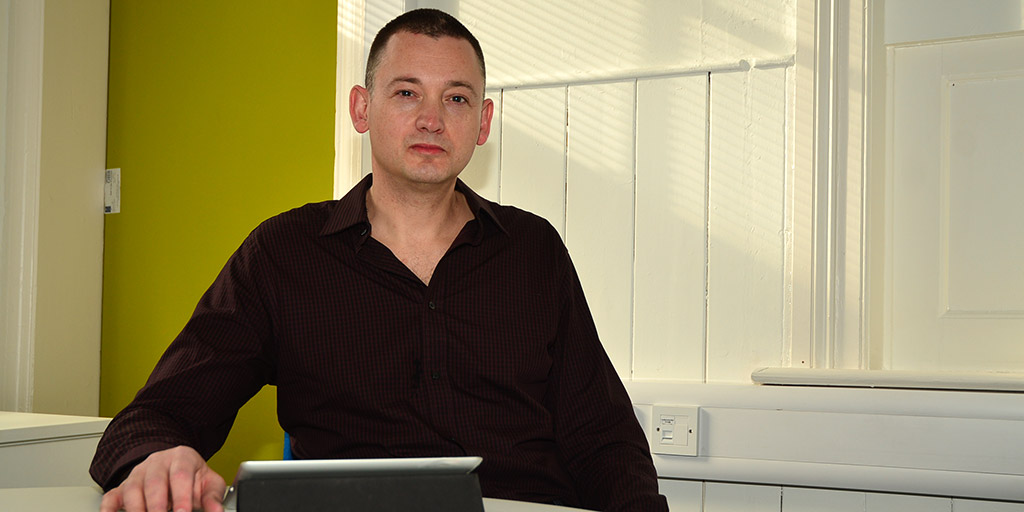 An ex-police officer living in Lincoln has released his first detective novel on Amazon for just 97p, inspired by his life at Lincolnshire Police.
Gavin Smith worked for Lincolnshire Police for nine years across the county in various roles, like a Detective Constable in Lincoln.
Due to his roles, he experienced a range police work, from patrols to interviewing suspects and collating evidence on major enquiries.
However, this came to an end when Smith broke his back in a road accident, resulting in taking medical retirement from 2009.
He said: "I've always wanted to make a living from playing with words and ideas, and retirement meant I no longer had any excuse not to give it a go. I also wanted to exploit my insights into policing before I started to get rusty."
His book, Bright Spark, is centred on Detective Sergant Harkness, who is hellbent on finding a serial arsonist in Lincoln.
As more people are murdered, Harkness stops at nothing to find the answers and get to the killer, who he had a chance of imprisoning previously.
"The story unfolds against a backdrop of familiar Lincoln streets and landmarks – including the prison, the hospital and, inevitably, that ugly and defunct police station on West Parade," he added.
"Besides being familiar with Lincoln, I chose it as a backdrop because it gave me everything this kind of novel needs: a wide and representative range of social problems, a real depth of history and some striking landmarks. All in all, this city has charisma, grit and authenticity that crime fiction needs."
His book is gaining traction, already climbing to number eight in the Kindle free thriller chart and ranking 36 in the Kindle free novel chart so far.
Since October 13, Bright Spark has been downloaded 1,500 times and is receiving 4 to 5 star reviews from readers too.
"This week, I've been running a free promotion to publicise the book. The free promotion ends on Thursday, however I will be keeping the price down at 97p until the end of November to give readers a 130,000 word bargain."
In addition to Bright Spark, Gavin Smith is busy working on future novels and other literary pursuits.
"Besides two other novels currently in production, I've edited a magazine, done a bit of freelance journalism and set up some satirical blogs, Reality Wonk and Confessions of a fictional detective.
"DS Harkness may ride again if his debut is well received. My current project — a no-holds-barred sex comedy — will be published in December."
You can download Bright Spark now by visiting Amazon.
Photo: Steve Smailes for The Lincolnite