October 8, 2012 10.59 am
This story is over 117 months old
NHS Lincolnshire urging mothers to get flu jab
Fight flu: Pregnant women in Lincolnshire are being reminded to go and get a flu jab to protect themselves and their unborn from serious illness.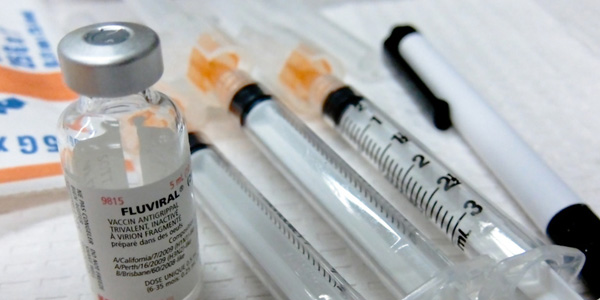 NHS Lincolnshire is reminding expectant mothers to protect themselves against seasonal flu by getting the free flu jab.
Pregnant women are at high risk of getting other serious illnesses if they catch the flu, yet last year only 25% of pregnant women in the county got the jab.
The flu vaccine is the most effective way for pregnant women and their babies to stay safe from flu over the winter, and can even protect babies for a few months after birth.
Dr Tony Hill, Director of Public Health for NHS Lincolnshire said: "Pregnant women are at increased risk of serious illness if they catch flu.
"In fact, studies have shown that pregnant women with some strains of flu are four times more likely to develop serious illness and four to five times more likely to be admitted to hospital than the general population."
Flu is an unpleasant illness that for most people requires rest in order to recover, but for some it can lead to a stay in hospital or in worst cases, even death
It takes around two weeks to develop protection from flu after the vaccination, but it will last all winter.
The vaccine lasts for a year, so if you are in a high risk category for flu, it's advisable to get inoculated each winter.
To get more information on flu and the flu vaccine, contact your local GP, pharmacist or midwife. Information is also available on the NHS website.
Source: NHS Lincolnshire