Final approval for Lincoln East West Link Road
Getting on: Secretary of State approves Conservation Area Consent required for work to start on the new East West Link Road in Lincoln.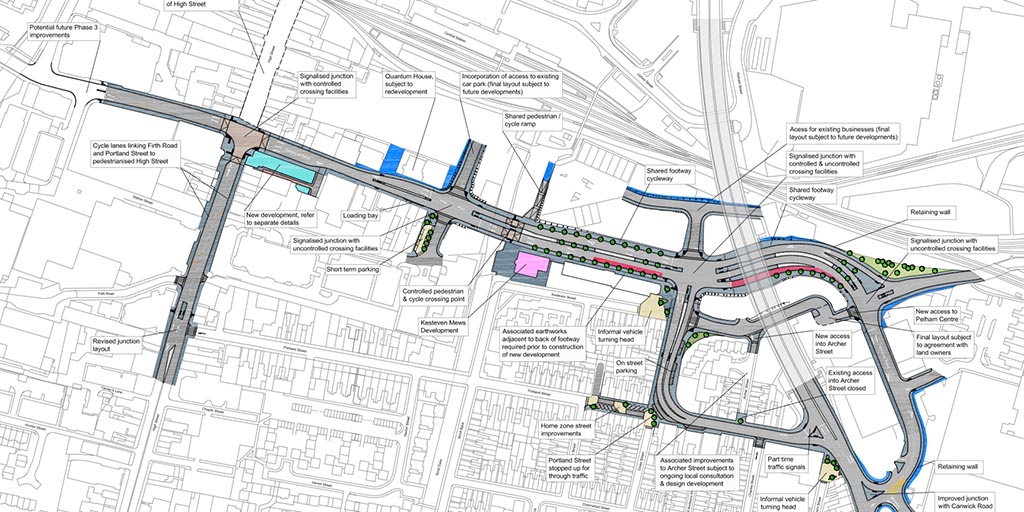 Eric Pickles, the Secretary of State for Communities and Local Government, has approved a Conservation Area Consent required for work to start on the £20m East West Link Road in Lincoln.
The County Council Planning and Regulation Committee can now give their full approval, after notice of the decision by the Secretary of State was received at the end of November.
Executive Member for Highways and Transportation, Councillor William Webb, said: "Without the Conservation Area Consent from the Secretary of State, our plans for the new East West Link Road simply would not have been able to proceed. We are delighted to have received his positive decision, which demonstrates recognition of the importance of the road for the city."
"We're now in an excellent position to start the next stages towards construction. This includes completion of the detailed designs, preparation of contracts and bringing together the land required, and also the associated legal orders needed to make changes to the existing highway."
The new road promises to bring opportunities for economic growth and regeneration to the city, and also relieve congestion on the existing road network, bearing in mind that the level crossing barriers are set to be down even longer in the near future.
Construction will take around two years and is expected to start in mid 2014.