Lincoln Castle Heritage Centre wins construction award
Special building: The first new building at Lincoln Castle for over a 100 years received an award as recognition for the well-developed project.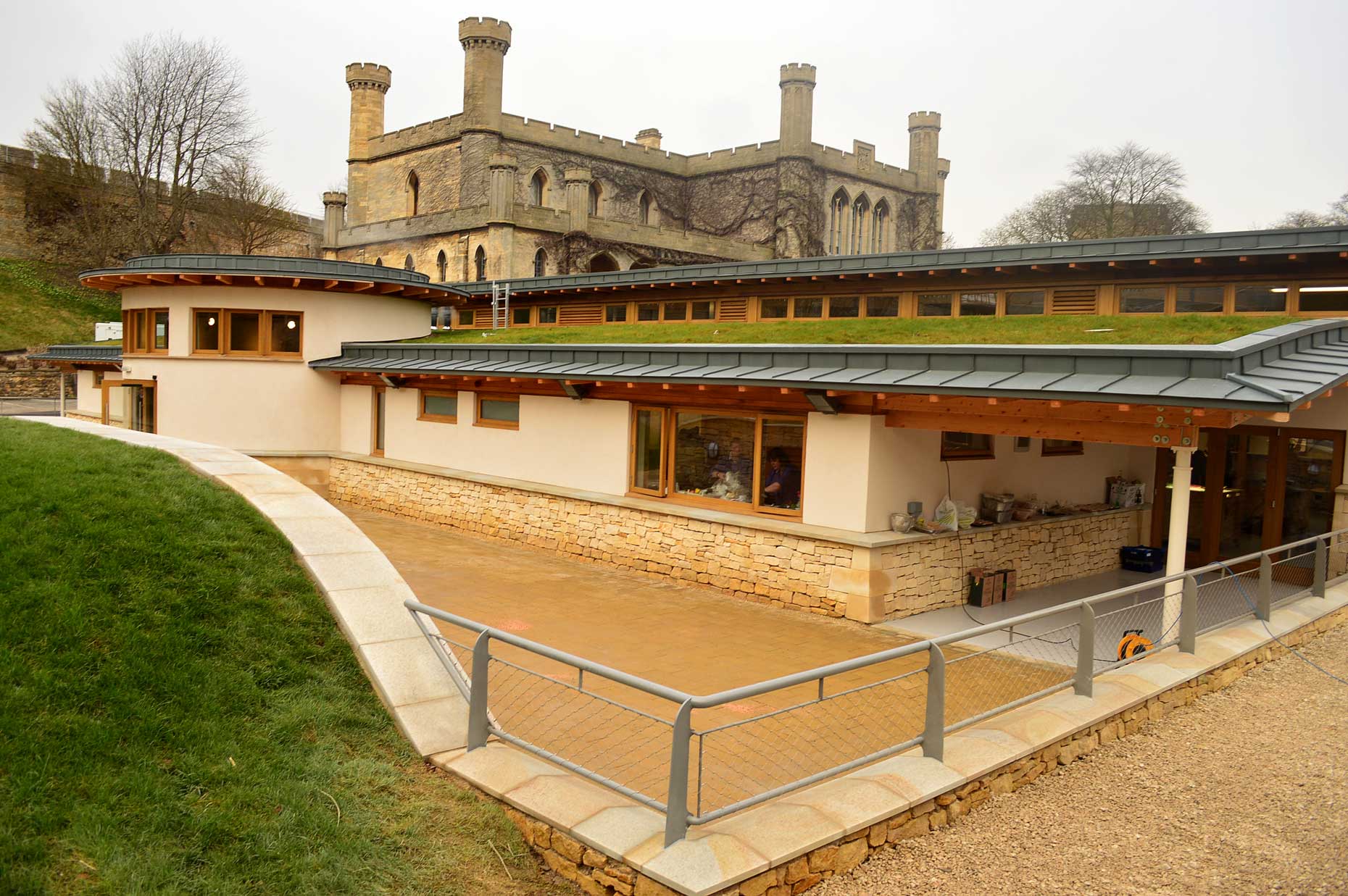 The recently built Heritage Skills Centre at Lincoln Castle has won an award for its commitment to construction in the East Midlands.
Lincolnshire County Council, alongside contractors Robert Woodhead Limited and Arrol and Snell, scooped the award at the CIOB Committed to Construction in the East Midlands Awards last week.
The Heritage Skills Centre got the award as recognition for the project, which demonstrates excellence in construction, including quality of design, an good Health and Safety record, an innovative approach to waste management (0% of waste goes to landfill), and multiple added value initiatives.
Lincolnshire County Council's Mary Powell said: "We are so proud of the Heritage Skills Centre, the first new building at the Castle for over a 100 years.
"It's a beautiful building in its own right, but one that fits into its setting so perfectly. We are delighted to have received this award and that others also recognise the quality of this project."
Robert Woodhead Limited also picked up the the Committed to Sustainability award for work it contributed to the Cross Street Eco Town Development with Longhurst and Havelok Homes, West Lindsey District Council, Allan Joyce Architects and Richard Julian Associates.
Glenn Slater, Business Development Director at Robert Woodhead Ltd, said: "We are delighted that the work we have carried out together with Longhurst & Havelock Homes on the Cross Street Eco Town Development and The Heritage Skills Centre with Lincolnshire County Council have both been recognised with these awards.
"It is clear that we could not have achieved the results without the dedication of the whole project team.
"Everyone enjoyed working on both projects and we look forward to working together on many more successful schemes with both clients in the future."