Double heritage celebrations in Lincoln this weekend
Busy weekend: There will be plenty of traditional craft events happening in uphill Lincoln over the June 22 weekend.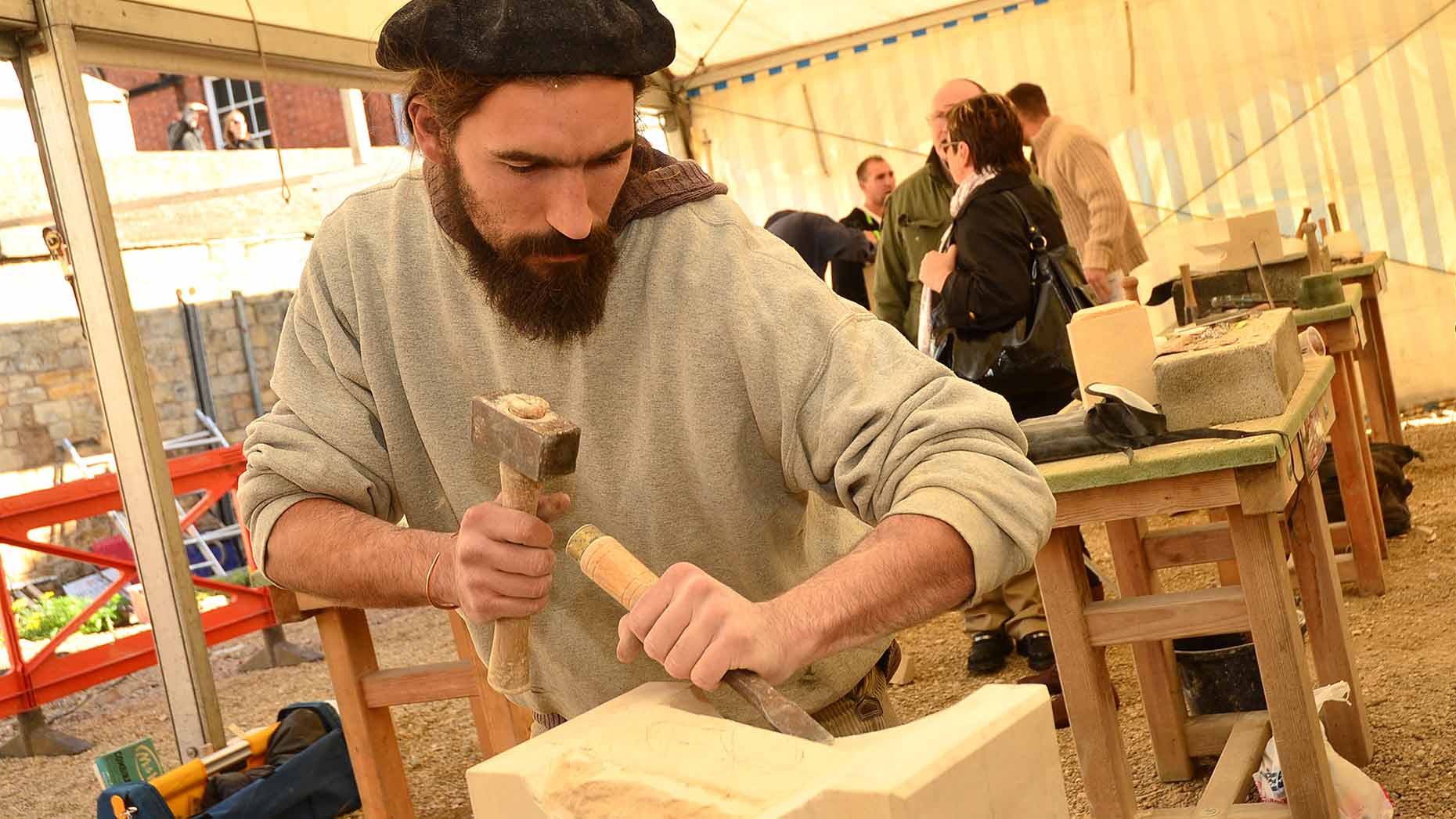 Uphill Lincoln will be taking a step back in time over the June 22-23 weekend to showcase crafts of the past at the Castle and Cathedral.
The European Stone Festival will be hosted at Lincoln Cathedral — only the second time England has hosted the event.
The festival sees stonemasons from across Europe carve some elegant objects, which are then auctioned off to raise money for the Lincoln Cathedral Fabric Fund.
Meanwhile, Lincoln Castle will be hosting its 1,000 Years of Traditional Crafts event, which shows the different skills of times gone by, with a mix of activities and events for the family.
There will also be tours of the newly-renovated south curtain wall.
Linking the two will be the Select Lincolnshire food fair on Castle Hill, with local food and drink to enjoy.
Mary Powell, Tourism Development Manager, said: "We've got plenty keep visitors entertained over the weekend.
"The grounds of Lincoln Castle will be filled with craftspeople demonstrating traditional skills from medieval timber hewing to letter carving to bookbinding. The whole weekend has the makings of a fantastic family outing."
Carol Heidschuster, Works Manager at Lincoln Cathedral, added: "It's fantastic that we can combine the European Stone Festival, on only its second visit to England, with such a popular heritage event.
"Visitors can see the masons at work on the Cathedral's East Green demonstrating a range of skills."
Tickets for the 1,000 Years of Traditional Crafts are available from Visit Lincolnshire, costing £5.
The European Stone Festival is free to attend.