July 1, 2013 3.34 pm
This story is over 105 months old
Red Arrows will grace the skies at Waddington Air Show
Reds on form: The Red Arrows will, of course, make an appearance at the Waddington Air Show.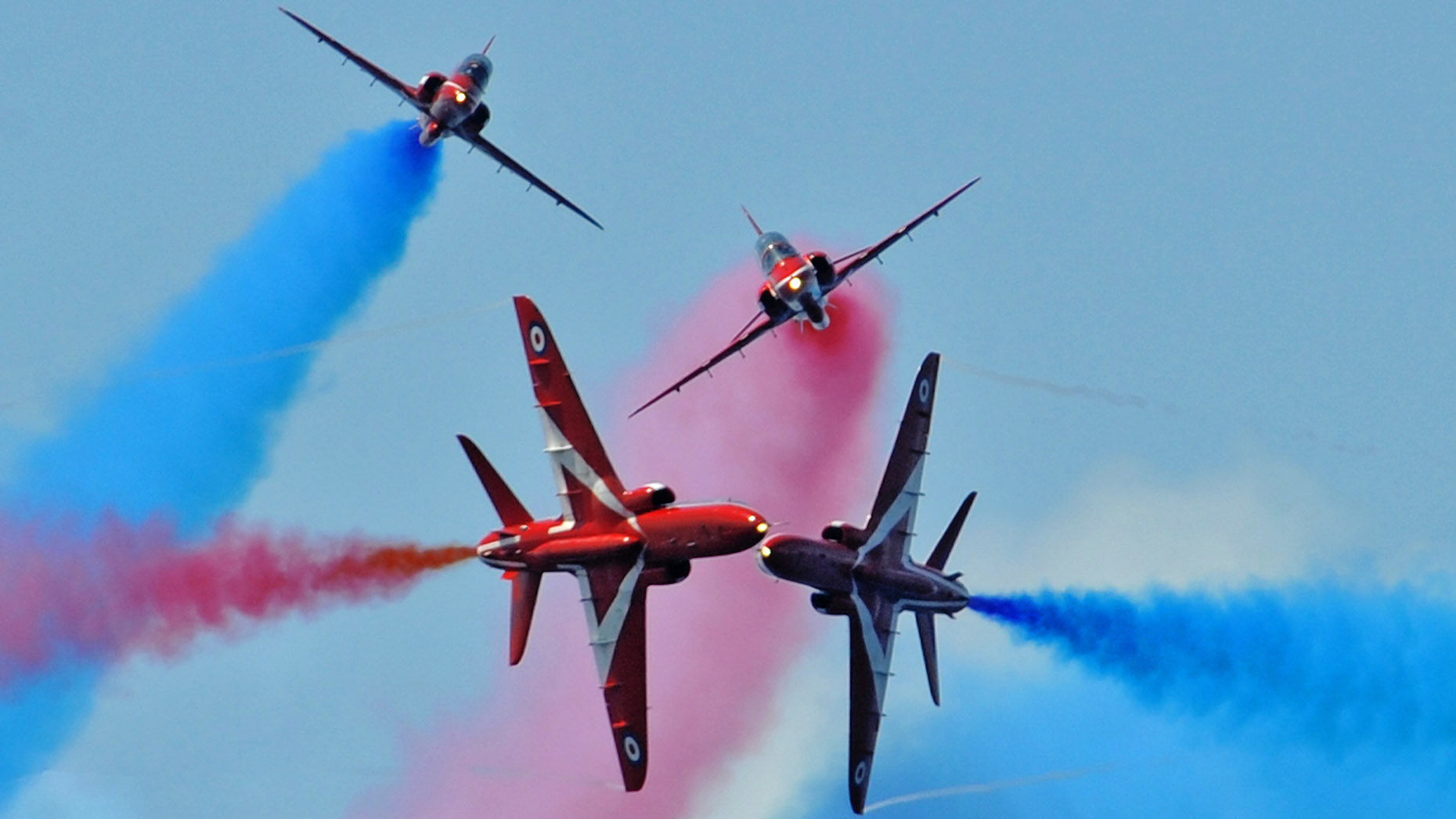 The RAF Waddington International Air Show 2013 begins this weekend and it wouldn't be the same without the Red Arrows display.
The nine-strong, striking red aerobatic team will be flying over Lincoln and Waddington skies at 2pm on July 6 and 7, celebrating two landmarks.
Not only will it be their 4,500th display, but it will also be their 49th season since their conception in 1965.
In that time, they've performed in 54 different countries, but doing displays at home are always the highlight of the season.
Squadron Leader Jim Turner, Team Leader, said: "As one of the world's premier aerobatic teams, it's a wonderful moment for the Red Arrows to have reached the significant milestone of 4,500 displays and it's particularly special because the event is our local air show.
"Waddington is a key date in our 2013 season and we hope visitors at the event will enjoy our two planned performances, one each on the Saturday and Sunday of the air show.
"Like every other of our displays, and ever since The Red Arrows team was formed, those at Waddington will underline the precision of the Royal Air Force and its excellence both in the air and on the ground."
RAF Waddington Air Show Director Paul Sall said: "With the RAF Waddington International Air Show celebrating the 95th Anniversary of Royal Air Force and commemorating the 70th Anniversary of the Dams Raids, the opportunity to host the world famous Red Arrows on their 4,500 display adds considerably to what will be a fantastic day out for all members of the family.
"With engaging and interactive ground displays and a 7-hour flying display planned, headlined by the Red Arrows, over 125,000 visitors will be treated to an informative and enjoyable day out."
Advance tickets are available for the show online or at outlets such as Morrisons and HSBC in Yorkshire and the Midlands, until July 5.
Adult tickets are £22, with children's tickets (aged five to 15) at £12. Group and family tickets are available.
There may be tickets available on the door, however visitors are advised to check the website for availability first.