Lincoln pupils finish challenge for Red Arrows pilot
Climbing mountains: School children from Lincoln climbed Kinder Scout in the Peak District in aid of the Jon Egging Trust as part of their Blue Skies programme.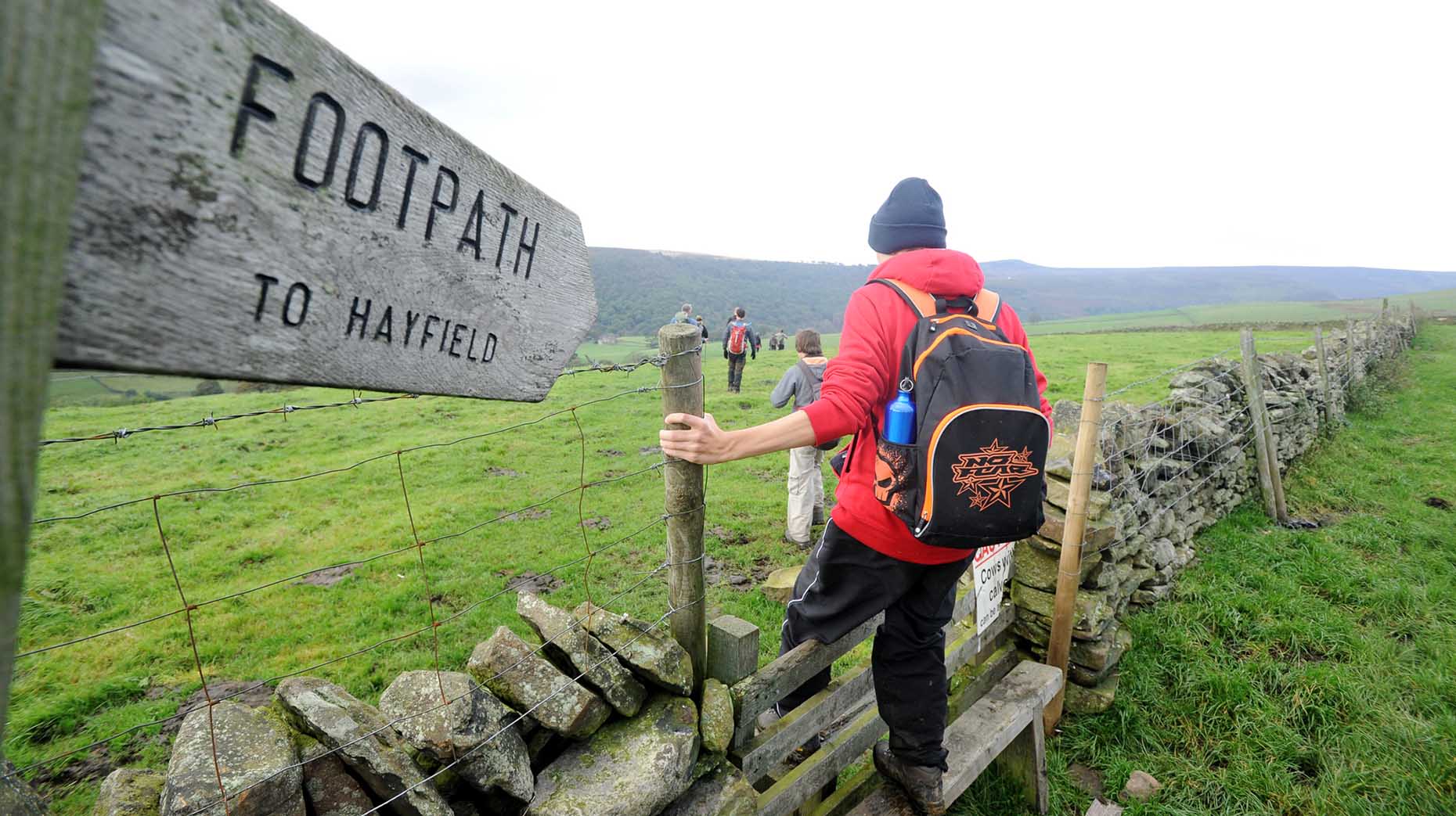 Pupils from Priory Witham Academy joined members of the RAF Mountaineering Association, ex Red Arrows and other pilots for a challenging climb up Kinder Scout in the Peak District.
Alongside school children from Norfolk and Dorset, the group climbed four separate routes to the summit where they put up a banner and released balloons.
The expedition was part of 4forRed4, a high profile fundraising event for the Jon Egging Trust. The Trust was set up in honour of the Red Arrows pilot Jon Egging (Red 4) who tragically died two years ago at the Bournemouth Airshow.
Jon's wife Emma Egging, founder of the trust, set up the Blue Skies programme to give young people from challenging backgrounds, and who are under-performing in schools, new opportunities to help them achieve their full potential.
The 4forRed4 challenge took place on October 15 and focused on sparking inspiration, teamwork and leadership.
One pupil from Priory Witham Academy, Chad, said: "It's affected the way I feel about other people – it makes me feel closer to the people I'm working with."
Jon Egging Trust founder Emma Egging said: "4forRed4 is what the Jon Egging Trust and its Blue Skies programme is all about – inspiration, teamwork and leadership, and shows these young people they can climb any mountain in life."