October 10, 2013 12.07 pm
This story is over 98 months old
Lincolnshire pays out most in pothole damage claims
Pothole damage compensation: Lincolnshire County Council pays out the most in compensation for every claim it receives due to pothole damage.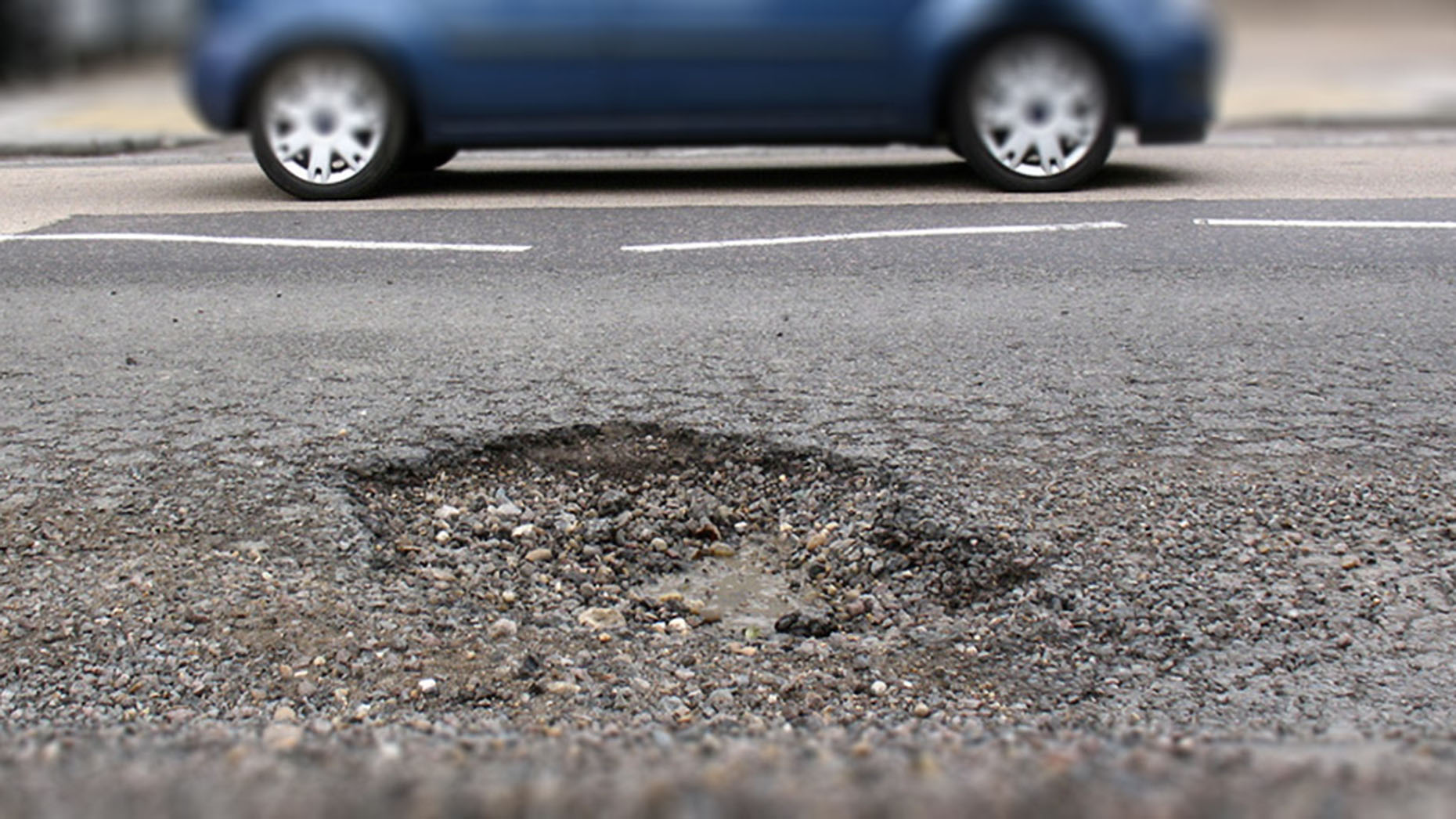 Lincolnshire County Council paid out the most for pothole damage compensation claims made in the past year, according to FOI data.
In a Freedom of Information request sent by Britannia Rescue (part of LV) to 434 UK city, district, borough and county councils, only 1 in 4 councils responded to the survey.
Lincolnshire County Council topped the poll in how much was paid out per claim. Of the 146 council which responded, Lincolnshire paid out (or is expecting to pay out) £358,664.98 for 1,412 claims in 2012/13.
Compensation in Lincolnshire was paid out for pothole damage to cars, personal injury claims, damage from stone chippings due to recent resurface work and other road defects.
While this sum was the highest amount of pay out in the country, Surrey County Council had the highest amount of claims for potholes, with 2,249.
Lincolnshire County Council cares for 5,500 miles of road, the fourth longest in the country, costing about £64 per mile, and the average cost of a claim payout is £254.
Meanwhile, the worst roads for potholes are King Lane in Leeds, the B6273 South Moor Road/ Moor Lane in Barnsley, and Holly Lane in Banstead.
According to the data, councils have paid out £2.5 million to 32,600 compensation claims to motorists in 2012.13 due to pothole damage, with around 9% of motorists suffering car damage because of bad road surfaces.
Research also complied that the 200,000 known potholes in the country mean there is enough for one pothole per mile of road.
Reasons for the high amount of claims is due to a harsh winter followed by a dry summer causing damage to the roads.
In addition, there is not enough funding for road maintenance in the country — it is around £16 per driver spent on maintaining roads and pothole repair.
[table id=11 /]
Peter Horton, Britannia Rescue Managing Director, said: "Britain's pothole epidemic has resulted from years of underinvestment in our roads and has been exacerbated by recent harsh winters.
"Local authorities face difficult choices in the roads they prioritise for repair and we now have around 200,000 potholes on UK roads.
"Motorists should protect themselves and their vehicles by reducing their speed on potholed roads, and also reporting damaged roads to their local council."
'Not the whole story'
Councillor Richard Davies, Executive Member for Highways at Lincolnshire County Council, said: "This list doesn't quite tell the whole story because it fails to take account of the size of each council's road network.
"We look after twice the number of roads than the 2nd council on the list, and have 27 times more miles of road than the 3rd.
"Of course we have a problem with potholes in Lincolnshire – the whole country does – but we are tackling it head-on. We've filled 50,000 potholes this year and next year we'll do even more.
"These statistics underline the challenge faced by local authorities across Great Britain. We must keep investing in our road network, and we need central government to provide us with additional funding to allow us to do that."
To report a problem with a Lincolnshire road or a pothole, contact County Council Customer Services Centre on 01522 782070 or fill in the form online.