Lincoln walk-in centre staff earn NHS Heroes awards
Healthcare heroes: Two hard-working staff at the Lincoln walk-in centre have been awarded NHS Heroes accolades.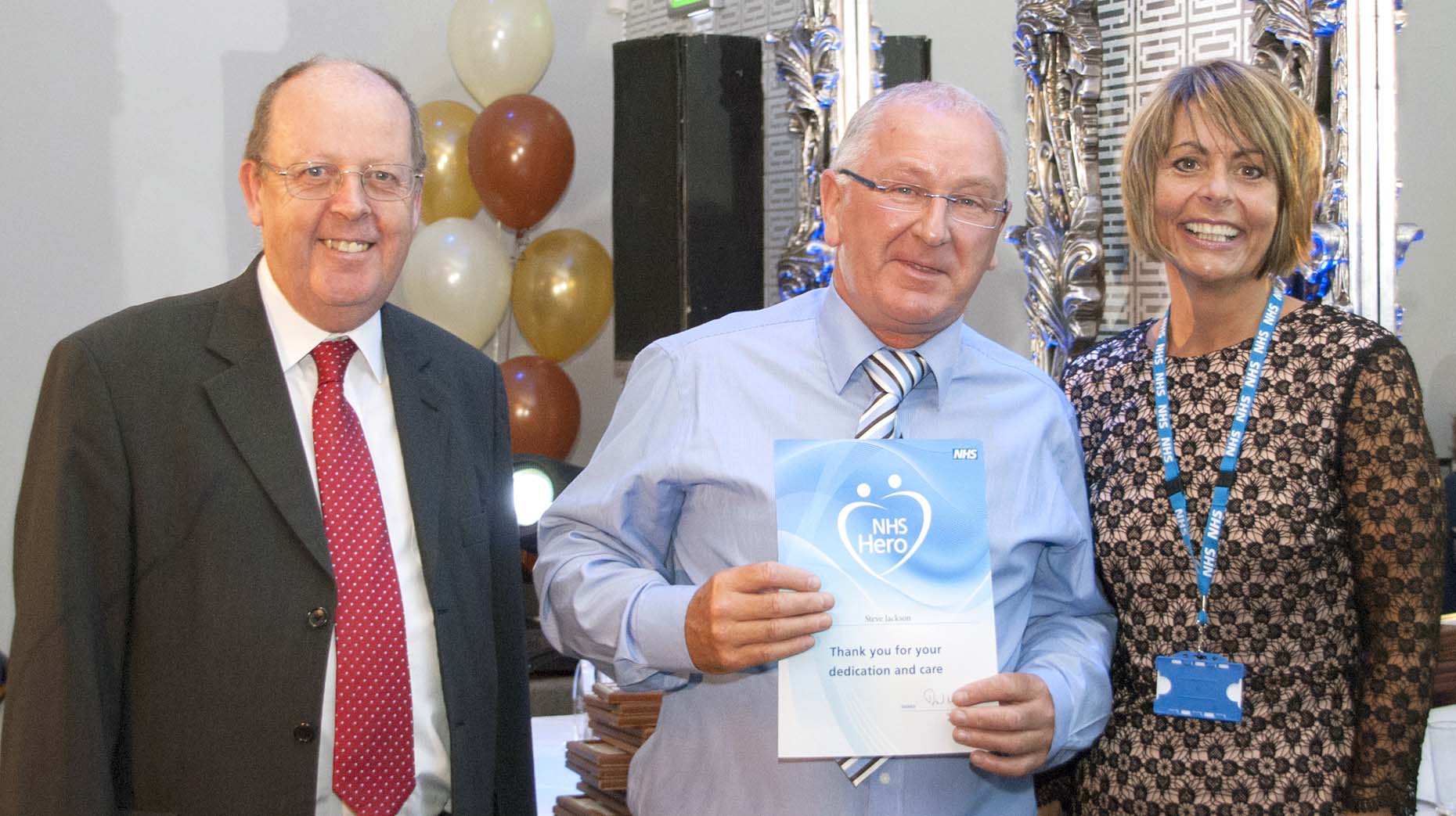 Two Lincoln community healthcare staff who go further to help their patients and colleagues have been honoured as "NHS Heroes".
The Lincolnshire Community Health Services NHS Trust (LCHS) handed out a total of 18 awards to teams and individuals in the county.
The two Lincoln healthcare heroes are Steven Jackson, Emergency Care Support Worker at the Lincoln Walk-in Centre Out of Hours Service and Martin Stevens, Administrator at Lincoln Walk-in Centre.
Award winners were nominated through a national recognition scheme by patients, family, friends, carers and colleagues, who were asked to nominate those who have made a difference to their lives — no matter how big or small.
Steven Jackson was nominated by a colleague who said: "His dedication and performance of his duties are of a consistently high standard."
Steven said: "I was very pleased to receive the award although it wasn't expected.
"I am committed to my work and will readily assist beyond the call of duty, supporting other staff to ensure patients recieve the care they deserve."
Martin Stevens was also nominated by a colleague. They said: "Martin works beyond his duties and has been a driving force in many pilot schemes within the Lincolnshire Out of Hours Service.
"He is not only the administrator but often works evenings and weekends to manage projects within the service."
Sue Cousland, Chief Nurse at LCHS said: "We are very proud to recognise our local NHS Heroes. These awards aim to identify and celebrate some of the more considerate things our staff do for patients and fellow staff members, which often go unrecognised."