May 19, 2014 12.29 pm
This story is over 91 months old
Lincoln supermarket donates over £7k to head injury care charity
Local charity of the year: The Lincoln Sainsbury's supermarket has donated over £7,300 to head injury charity Headway Lincolnshire.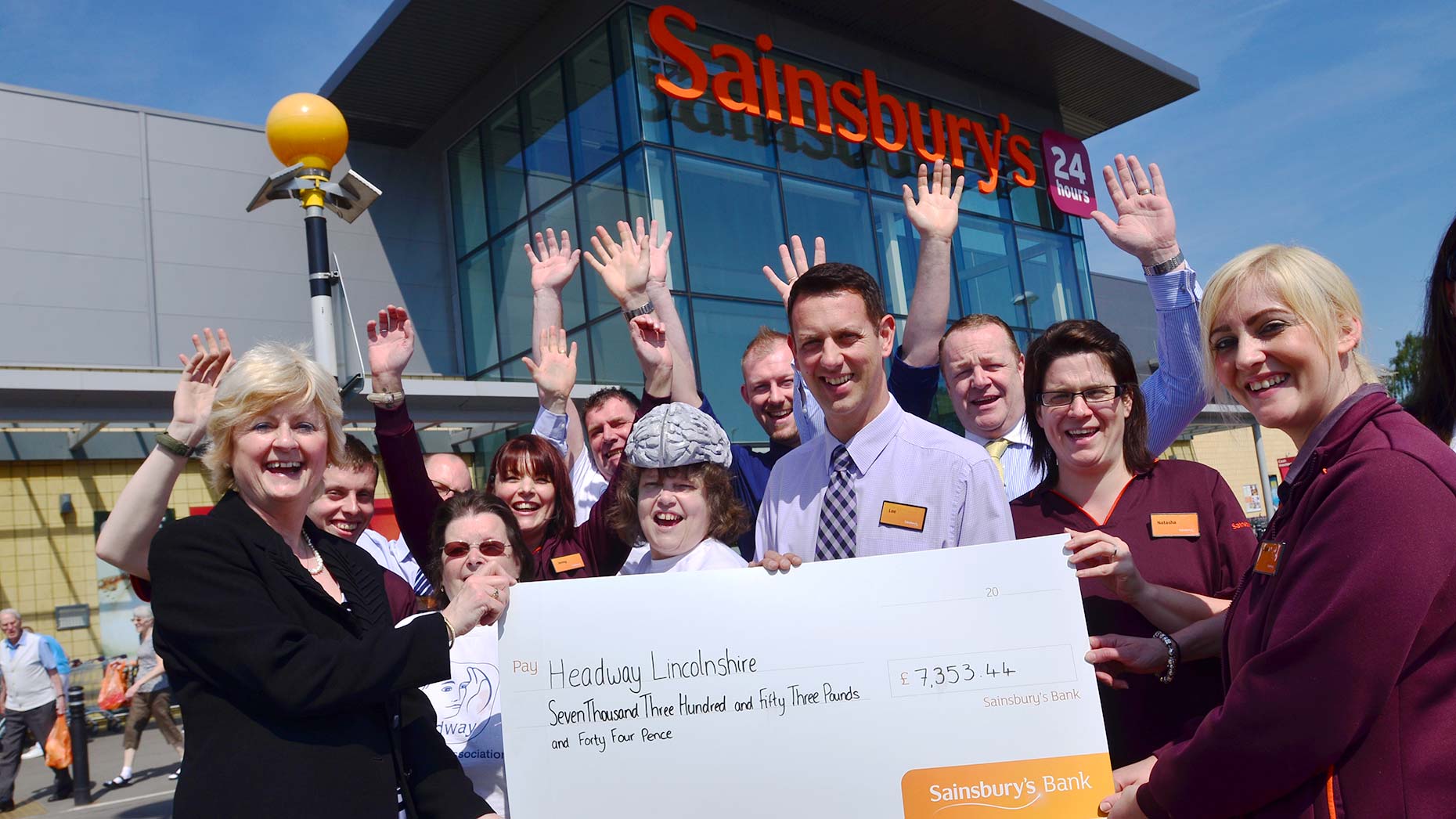 The Lincoln Sainsbury's supermarket has donated £7,353 to its charity of the year, head injury charity Headway Lincolnshire.
Thanks to donations from customers at the Tritton Road Sainsbury's store, the charity will be able to use the money to support people with brain injury.
The store's partnership with Headway Lincolnshire featured many fundraising highlights, including bag packing days, awareness stands, film night, tombola and managers in the stocks.
Headway Lincolnshire say the money raised will be used to facilitate support groups, train volunteers, provide head injury education in schools, and raise awareness in the community.
Headway Lincolnshire Information and Support Worker, Anne-Marie Smith, said: "Working with Sainsbury's Lincoln over the last 12 months has made such a difference to our cause.
"We've raised a fantastic amount and we're now looking forward to working with them on future opportunities".
The Sainsbury's Local Charity of The Year programme gives customers the chance to vote for a local charitable organisation to receive a year's worth of support.
Voting for this year's charity nominations takes place from May 28 to June 8 and people can vote online to make sure their choice of deserving charity is considered.
A shortlist of nominations will be drawn up after the closing date and the store's colleagues will then invite the three charities that they feel best fit the needs of the community into store to talk about how Sainsbury's can support them.
The new chosen charity will be announced in July.