June 29, 2014 5.50 pm
This story is over 90 months old
Caravans leave Birchwood camp in Lincoln
Unauthorised camp departs: The caravans camped behind the Birchwood Leisure Centre in Lincoln have left the site.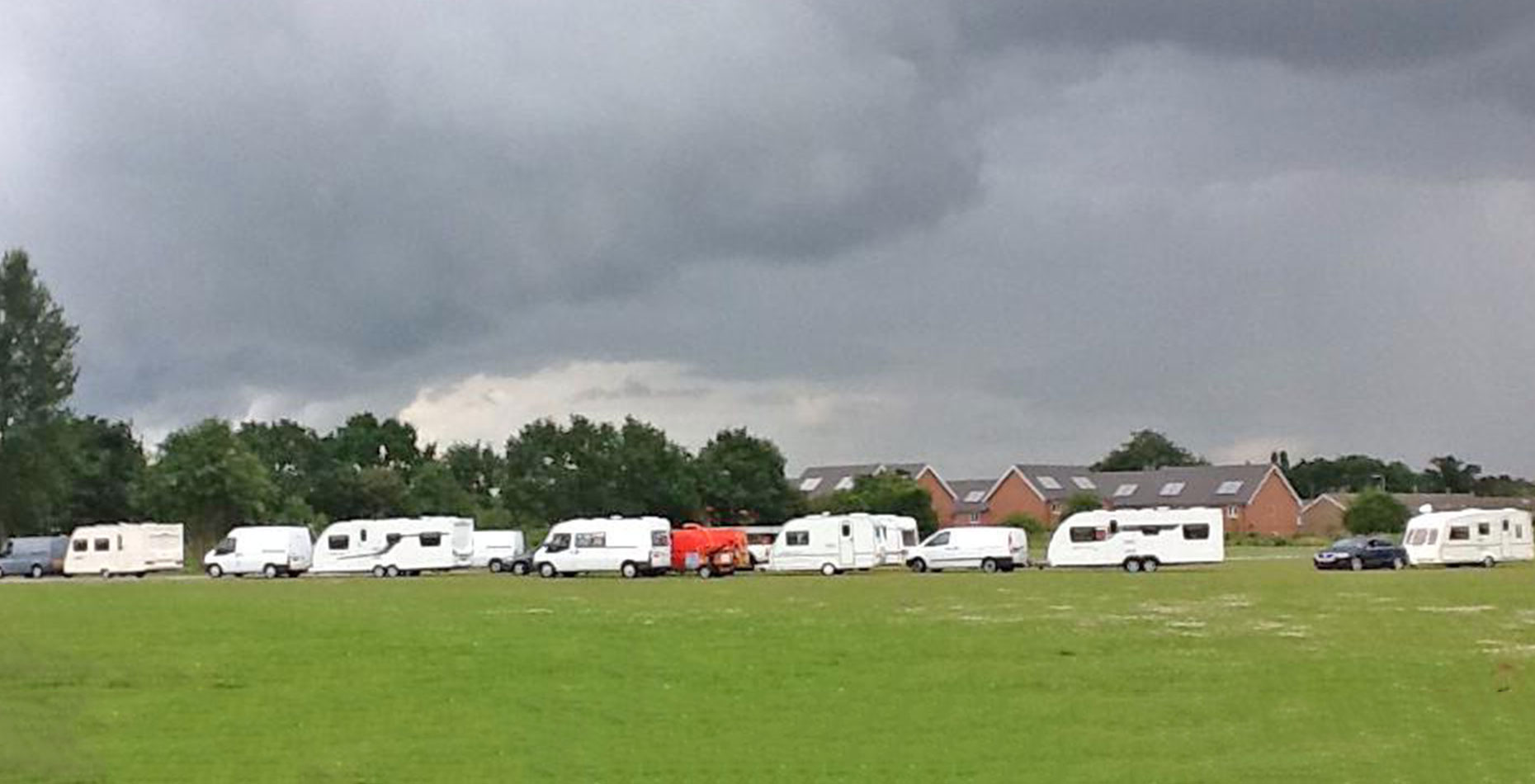 The dozens of caravans camped without authorisation behind the Birchwood Leisure Centre in Lincoln have left the site after more than a week.
As previously reported, the group parked on the field off Fulmar Road on June 21, with another group joining two days later.
During the week, the City of Lincoln and Lincolnshire County Council carried out an assessment of the site and went to court seeking to evict the camp.
The caravan camp had a two-day notice to leave the site.
On Sunday, June 29, the caravans and vehicles left the field in Lincoln.
During their stay, a number or matches and practice sessions for groups in the area had to be cancelled.
Lynne Mott's house backs onto the field where the caravans were camped for a week.
On their departure, she said: "We didn't have any issues with them. They've left quite a lot of mess and rubbish, and a fire burning.
"Most of the rubbish is in bin bags, but you can see where the goat and chickens have been, there's piles of wood clippings.
"They've been using the long grass as a toilet and they've had two fires.
"They've had a bonfire going for the past four nights. The fire brigade has been out twice to them.
"If kids stay at the opposite end to where they were until it's cleaned up, they should be fine."
Karen Bevan, Team Leader for Leisure Services, added: "While the council took robust action and had a court hearing listed for this morning [June 30], the encampment left the site yesterday. Following this, an assessment took place and clearing will start today so that the area can be restored to its intended purpose.
"We are looking into security and what can be done to prevent this happening again in the future."