June 9, 2014 3.33 pm
This story is over 90 months old
Reliance on Lincoln foodbanks rises 420%
More help needed: More residents than ever in Lincoln are turning to foodbanks in order to survive.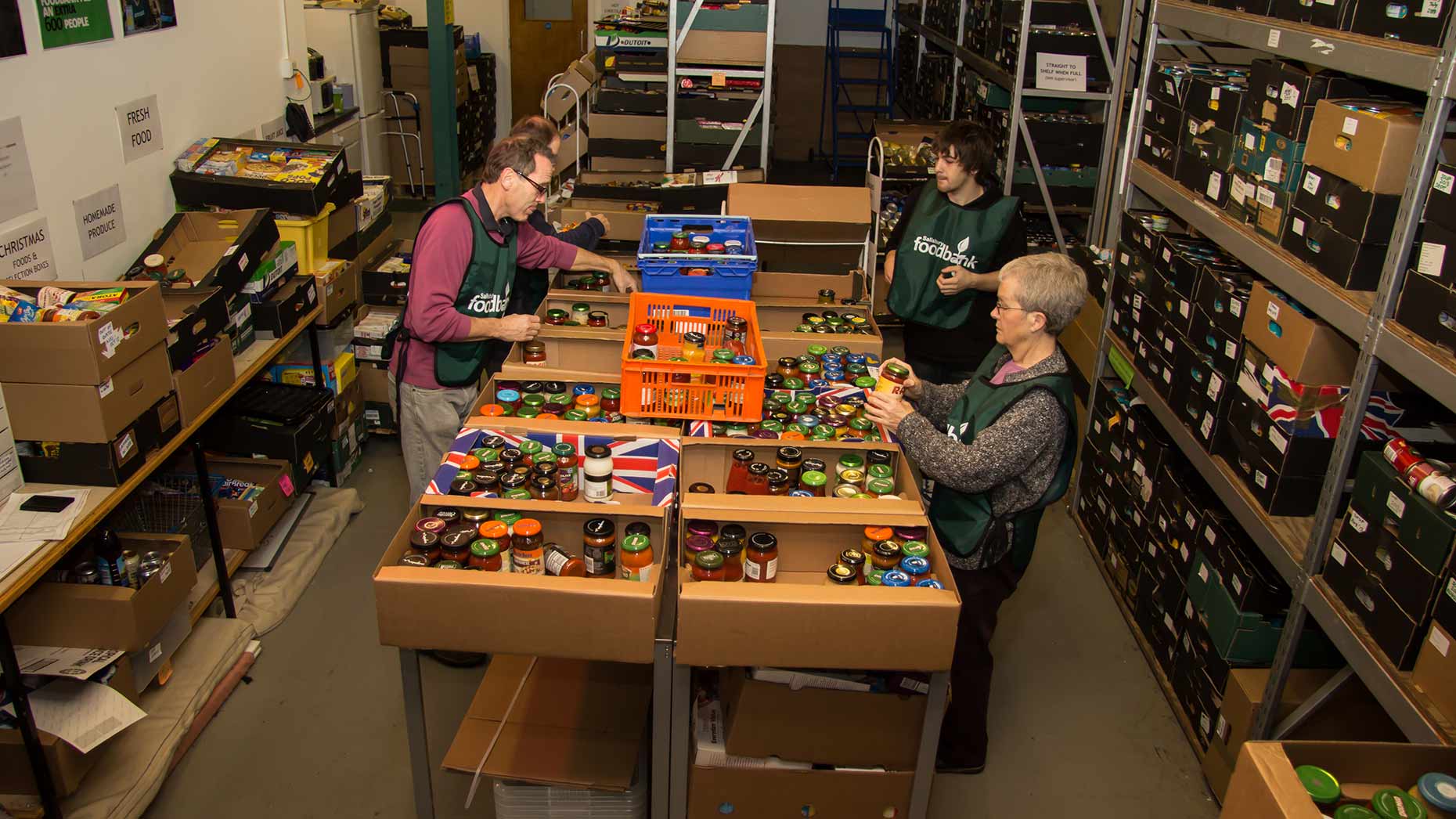 More people in Lincoln are having to rely on foodbanks, with the Trussell Trust reporting a 420% rise in usage of the service in the city.
The Lincoln Foodbank on Newland, based in the Alive Church, has seen the highest demand and the second highest rise in Lincolnshire for foodbank usage.
According to the Trussell Trust's report, in 2012/13, 393 people used the foodbank – 146 of which were children.
In 2013/14 though, the figures rose to 2,043 — 1,279 adults and 764 children.
Across Lincolnshire, the foodbank experiencing the highest rise in take-up was Boston, with a figure of 1705%. Last year only 94 people used the facility but now 1,697 people rely on it.
Overall in Lincolnshire, 10,055 (150% increase) are making use of the eight Trussell Trust foodbanks in Lincolnshire and North Lincolnshire.
The figures do not account for independently run foodbanks in the area.
The rise in Lincolnshire is in line with the figure across the UK, where the Trussell Trust has seen a 163% rise in the number of people using its foodbanks.
There are 913,138 people receiving three days' emergency food from Trussell Trust foodbanks in 2013/14 compared to 346,992 in 2012/13.
Reasons for residents using food bank include benefit delays or changes, low income, loss of job, debt or even delayed wages and sick leave.
The Trussell Trust's Chairman, Chris Mould, says: "That 900,000 people have received three days' food from a foodbank, close to triple the numbers helped last year, is shocking in 21st century Britain.
"But perhaps most worrying of all this figure is just the tip of the iceberg of UK food poverty, it doesn't include those helped by other emergency food providers, those living in towns where there is no foodbank, people who are too ashamed to seek help or the large number of people who are only just coping by eating less and buying cheap food.
"Unless there is determined policy action to ensure that the benefits of national economic recovery reach people on low-incomes we won't see life get better for the poorest anytime soon.
"A more thoughtful approach to the administration of the benefits regime and sanctions in particular, increasing the minimum wage, introducing the living wage and looking at other measures such as social tariffs for essentials like energy would help to address the problem of UK hunger."
Residents can help their local foodbank by volunteering, giving a donation, fundraising events or offering non-perishable, in-date food.
For more information on giving to a Trussell Trust foodbank, visit the charity's website.