July 31, 2014 2.47 pm
This story is over 93 months old
Embarrassing Bodies to feature Lincoln legal highs research
Legal highs explored: A team of Lincoln chemists' research into legal highs will feature in an episode of Channel 4's Embarrassing Bodies.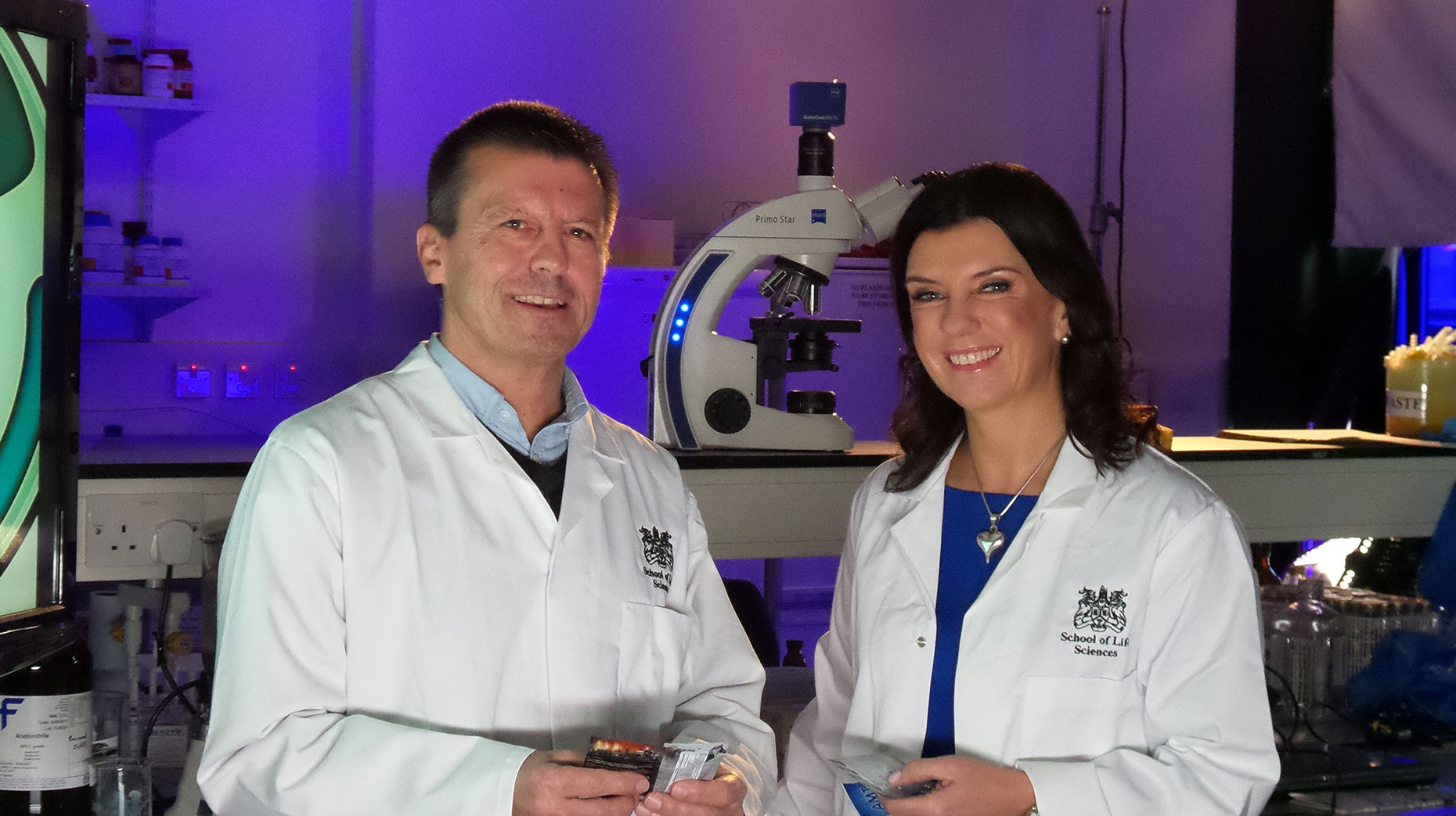 A team of Lincoln chemists' research will feature in an episode of Channel 4's Embarrassing Bodies tonight (July 31).
The episode, which will be aired at 9pm, features a group from the University of Lincoln's School of Chemistry as they showcase their unique testing methods to identify substances in 'legal highs'.
The school is at the forefront of research in the investigation of 'legal highs' having developed methods for quick and conclusive analysis.
New synthetic drug substances are being spread via the internet and the group has developed a fast analysis method to identify the active ingredients.
The group has been analysing internet-purchased products for a number of years and has found that the colourful printed foil sachets sometimes don't contain the advertised ingredient, and can also be heavily cut with other substances.
By identifying what is actually in a product, medical experts can make assumptions about the danger of so called 'legal highs'.
The popular Embarrassing Bodies programme is now in its eighth series, with doctors Dawn Harper, Pixie McKenna and Christian Jessen offering innovative ways to raise health awareness and de-stigmatise 'embarrassing' body parts and medical conditions.
Dr Mark Baron, Mathieu Elie and Leonie Elie, from the School of Chemistry, were interviewed by Dr Dawn Harper who visited the University earlier this year.
Dr Mark Baron said: "The increase in the use of legal high products is a serious public health issue and so this was an excellent opportunity to support Dr Dawn and Embarrassing Bodies in informing the public about the risks of taking legal highs.
"We identified the active drug substances in a number of products and this information will be presented in the programme."
The episode will also be available to watch after broadcast on Channel 4's on demand service.