August 20, 2014 1.57 pm
This story is over 88 months old
Family fun day celebrates completion of Tesco Extra store
Totally completed: A family fun day marked the end of work on Lincoln's new Tesco Extra store.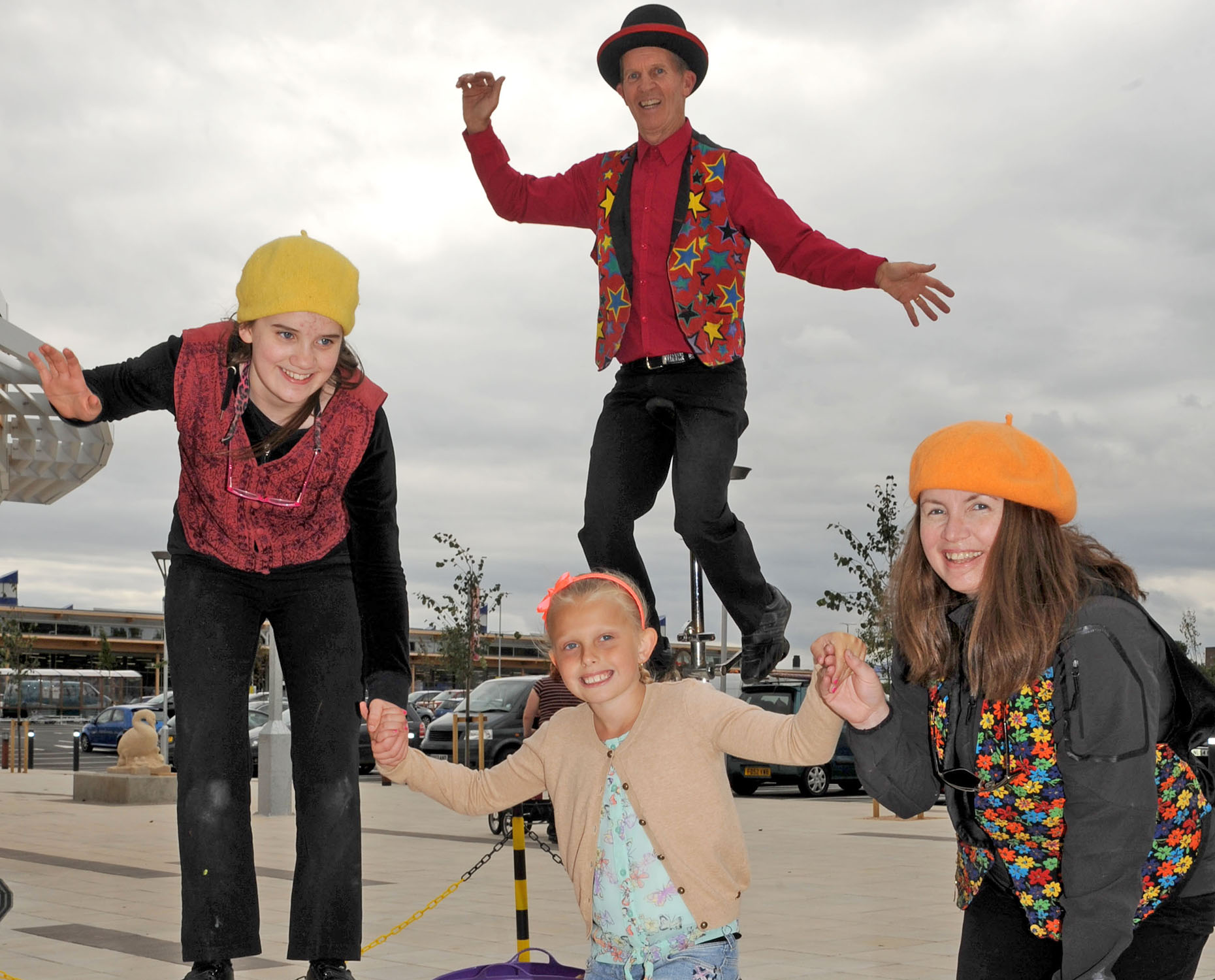 A family fun day marked the end of work on Lincoln's new Tesco Extra store.
Despite opening in May this year the store's official opening day took place Saturday, August 16.
The development is now complete and the site hosts retail units, a children's playground, an outdoor gym and a public piazza.
Store Manager, David Waldron, said: "We are delighted to launch the completed development at Tesco Extra Lincoln. Since we opened in May, customers have been enjoying a brand new and more convenient shopping experience."
The customer car park has also been expanded and the second stage of the development also now includes six sculptures designed by schoolchildren from three primary schools in the city.
James Sutton, a Lincoln-based sculptor commissioned to make three of the sculptures, said: "It was a pleasure to be involved in the sculptures for Tesco Extra Lincoln and I hope customers find them a unique and interesting addition to their local store."
Trainers from the Great Outdoor Gym Company, the organisation who installed the outdoor gym, were also involved in the celebrations.
The outdoor gym is free to use and the pieces of equipment generate electricity while people exercise.
Georgie Delany, Creative Director at TGO Company, said: "We are extremely excited to be piloting our outdoor gyms in Tesco. Having a Great Outdoor Gym Company gym at Tesco Extra Lincoln is a brilliant step towards getting the nation more active in an environmentally friendly way."
St Barnabas Hospice opened their 26th charity shop in one of the new retail units and the event also raised money for the charity.
David added: "Customers have really enjoyed the mix of free fun and activity we have organised to help launch the second stage of this development.
"It is great that as part of the event we have also been able to support our newest neighbour, St Barnabas Hospice, too! I would like to thank everyone who has joined us to be a part of the launch event."
The Tesco Extra store in Lincoln is open from Sunday midnight until Saturday midnight, and from 10am to 4pm on Sunday.