August 13, 2014 4.34 pm
This story is over 111 months old
Last two airworthy Lancasters fly over Lincolnshire
Special flight: The last two airworthy Lancasters flew over Lincolnshire as part of practice for the UK Bomber tour.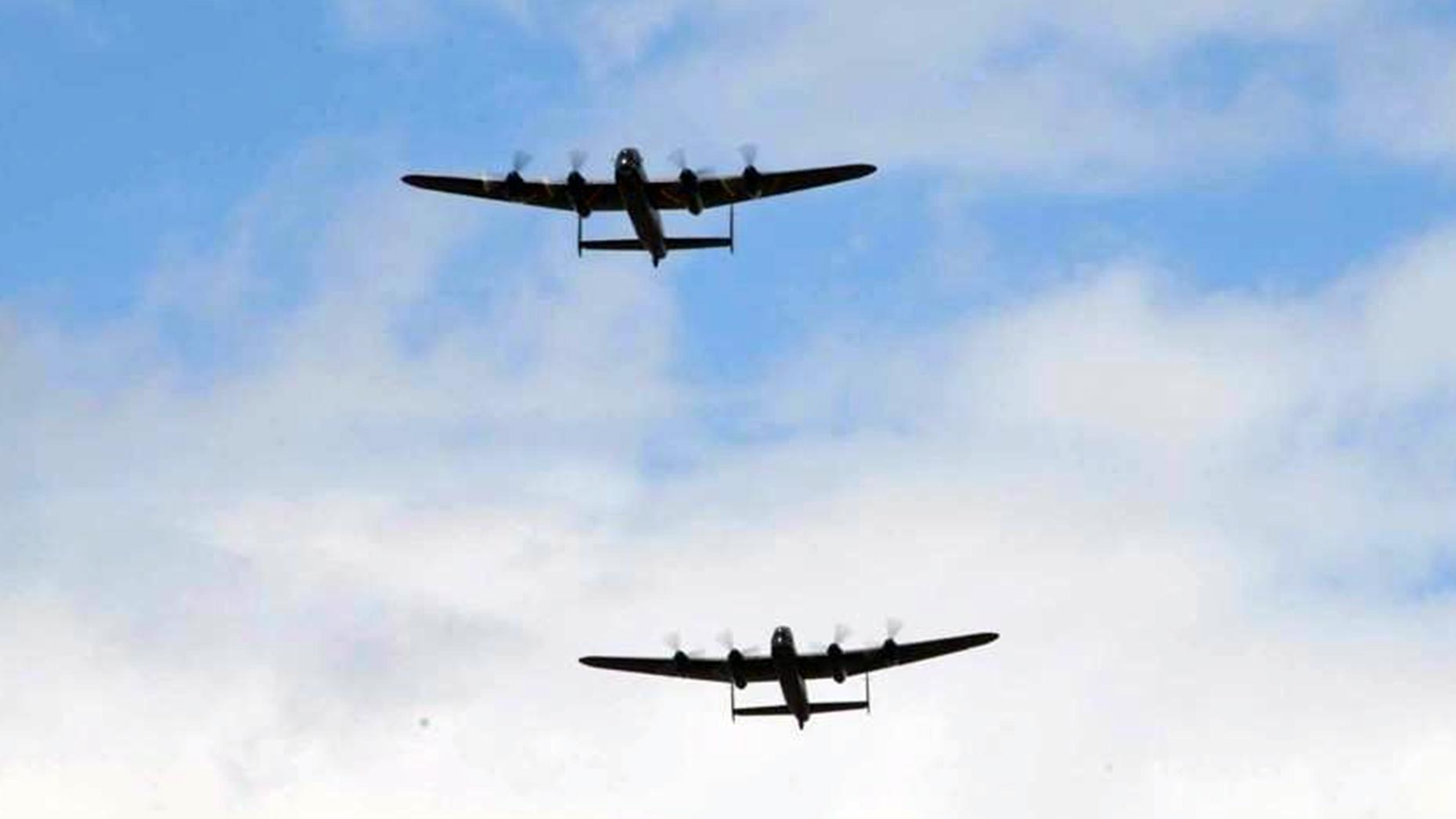 The last two airworthy Lancaster Bombers took to Lincolnshire skies together on August 13 as part of their UK Bomber Tour.
The two Lancasters, one from RAF Coningsby's Battle of Britain Memorial Flight (Thumper) and the other from the Canadian Warplane Heritage Museum (Vera), flew around the RAF base in formation for the first time in over 50 years.
The 1pm takeoff was part of practice before heading off to their first public appearance on August 14 at the Eastbourne International Air Show.
The Canadian Lancaster also did a familiarisation flight on August 12, alongside the Hurricane.
The pair was originally planning to fly over Lincoln on August 8 when the Canadian Lancaster prepared to land in the county, where it will stay throughout its UK tour, however poor weather conditions and delays cancelled the fly past.
The Canadian Lancaster will be in the UK until September 22 before returning back to its museum in Canada.
Residents are invited to view the two Lancasters at the Battle of Britain Memorial Flight museum on August 9-13 and 25, and September 1-2, 8-9, and 15-19.
For more information on hangar tours and to book tickets for the heritage event, go to the Visit Lincolnshire website.
Local aviation enthusiasts will also get a rare chance to spot the remaining airworthy Lancaster bombers fly from RAF Coningsby over to RAF Waddington, accompanied by the Vulcan, on August 21.
https://twitter.com/richardfsc/status/499536071886385152
https://twitter.com/mummybushell/status/499552668856385536