Lincoln East-West Link Road work to begin in November
Contractor appointed: Work to link Lincoln High Street with Canwick Road will begin in November.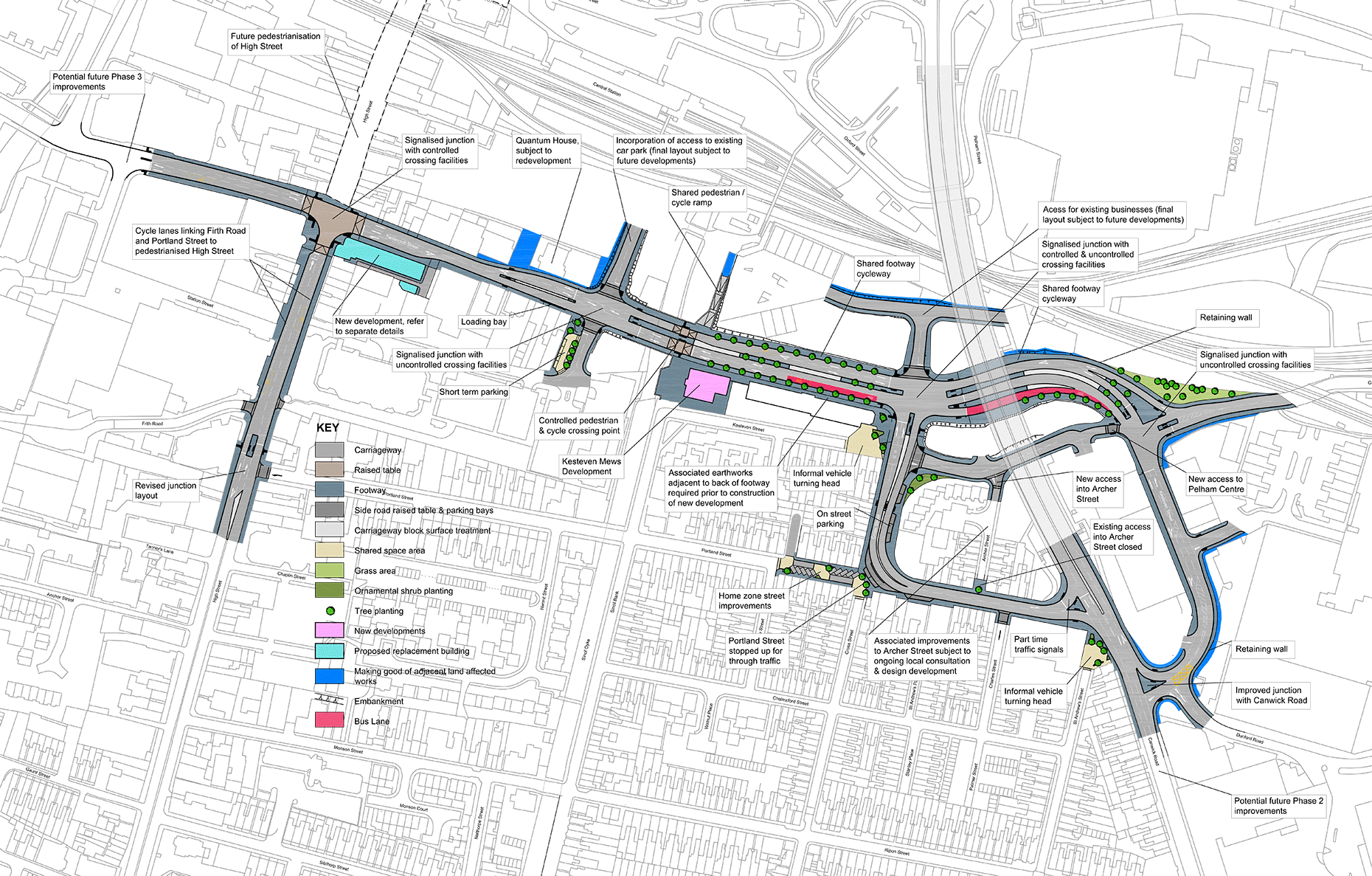 Work to start building the Lincoln East-West Link Road will begin in November, now the County Council has chosen the contractor for the project.
British construction firm Balfour Beatty has been awarded the £10.5 million contract for building the scheme.
The firm was selected as the best value bidder following a tender process.
The Lincoln East West Link Road project will link the St Mark's junction to Pelham Bridge and Canwick Road via Tentercoft Street.
The work should be completed by the end of 2016.
The £22 million East-West Link Road scheme is an additional route around the city, which will also mean drivers can avoid the High Street level crossing, and allow for the regeneration of the Tentercroft Street and former coal yard area.
Richard Davies, Executive Councillor for Highways at Lincolnshire County Council, said: "This is great news for the people of Lincoln.
"This project, alongside the other major schemes we have lined up, will significantly ease the pressures we see on the road network in-and-around Lincoln every day.
"Over the next few years, well over a hundred million pounds will be invested in Lincoln's infrastructure, which will spur-on the city's redevelopment helping to create new jobs and support business growth.
"Hopefully over the next decade we can successfully attract funding from government and the private sector to deliver these schemes and significantly improve the county's road network."