Lincoln woman keeps theatre alive in North Hykeham
Love and dedication: A Lincoln woman's dedication to performing arts in the community helps keeps a North Hykeham theatre running smoothly.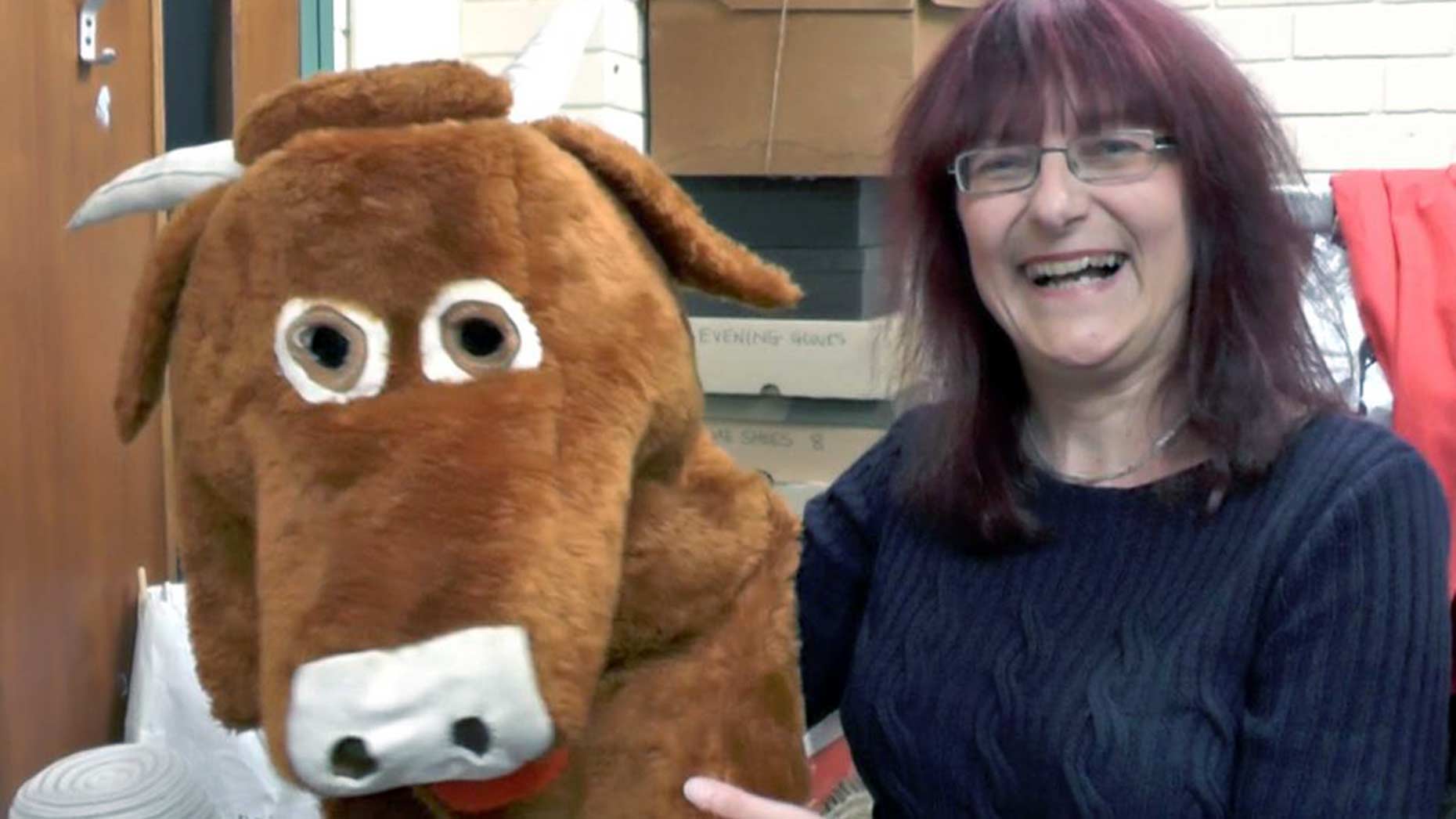 For many having one job alone can be extremely stressful and challenging enough, however, Alison Duncombe, Theatre Development Officer at the Terry O'Toole Theatre in North Hykeham, can have as many as nine jobs at a time.
These include being a treasurer, pantomime script writer, costume designer and creator, set builder, back stage crew, chaperone, director, fundraiser, marketer and many more.
Alison's dedication and love for the theatre is clear to see, she works tirelessly in her own time to keep the theatre running.
The theatre that was once described as a "hidden gem" by BBC Radio Lincolnshire, is an intimate, 200-seat venue which presents a vibrant, quality programme of professional drama, music, dance and children's theatre, complemented by a wide range of community performances.
Alison oversees the day-to-day running of the theatre, which can be a stressful and tiring job, but there's a big reward for all the work she does.
She said: "I do all this work because of my love for live performance and the arts, the challenges the job brings and working with people of all ages."
With such a small budget and venue there are many challenges in the job. Getting shows on and attracting an audience to come can be very difficult.
"The theatre is only a small venue and the team who work with me comprises of just the Technical Manager and a part-time Theatre Administrator, plus a small team of casual technical staff," she explains.
"With a tiny budget and a limited capacity it can be challenging to promote the theatre across the county and further afield, but my team are dedicated and enthusiastic and support in many ways, over and above their basic job descriptions."
Theatre is very important to Alison, she loves the reaction and joy the theatre has on audiences, especially the positive responses of children. She believes the theatre is vastly different to the big screen and it has a different effect on people.
She said: "I feel that the arts can enhance everyone's life and engage people in a very different way to films or TV performances."
"I love to see the response of children at our children's theatre performances as they discover the magic of live performance, or feel the buzz of the audience at one of our many community performances."
Theatre work brings so much joy to Alison; working at the Terry O'Toole Theatre has had its many positives over the years. 
"Celebrating the theatre's 10th anniversary in 2012 was a career highlight, also finding that we had successfully built our audience from around 4,000 per year in the early days, to well over 9,000 a year.
"ACTion Community Theatre will celebrate its fifth anniversary in 2015 and it's been a delight to see the company go from strength to strength; some of the youth members who joined the company at a young age now going on to study music, drama and dance at college or university."
Alison has achieved a great deal over the past 10 years, but she is most proud of the unbelievable work done by the theatre team.
"I'm most proud of my theatre team: they do a fantastic job of welcoming audiences and performers alike to the venue. Especially the members of the ACTion Community Theatre, who stage super productions for their local community and put in hours of dedicated voluntary work to make the shows happen."
Alison is described as a hugely valuable member of the North Hykeham community; without her the theatre would cease to exist. Her hard work and determination has seen the theatre become a huge success providing opportunities for the performing arts for the community.