Work gets underway on new Lincoln care home
Powering ahead: Work on a new care home in Burton Waters celebrated a new milestone this week.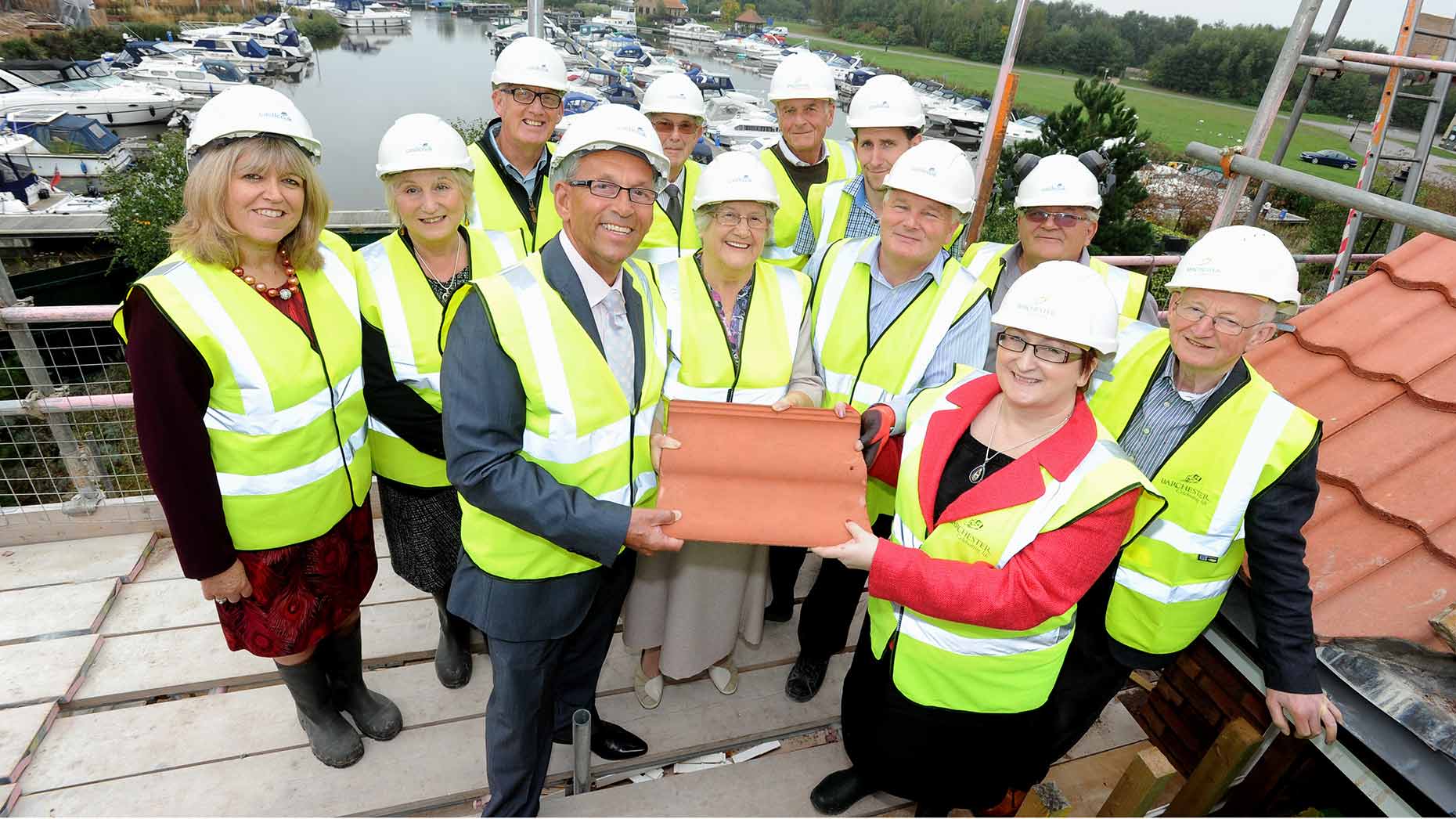 Work on a new care home near Lincoln is well underway, marked with a special topping out ceremony on September 19.
Tennyson Wharf in Burton Waters by Castleoak will have 60 beds and offer high-quality residential, nursing and dementia care for older people in the neighbouring community.
It is expected to open early 2015 and will be operated by Barchester Healthcare.
The topping event was attended by Councillor Imghard Parrott and the local community.
Local pub manager, Matthew Gillett also attended: his idea to name the development Tennyson Wharf won him £500, which he chose to donate to Witham Hill Gymnastics Club.
Helen Wilson, General Manager at the new care home, said: "The topping out ceremony brings us a step closer to the day we welcome residents to this wonderful new home.
"I would like to thank everyone locally for the warm welcome we have already received and look forward to extending our hospitality to the local community when our Information Suite opens in late October."