Investigation ongoing at US fighter jet Lincolnshire crash site
Crash site cordoned: Investigations continue after an American fighter jet crashed in a Lincolnshire field, yards from a primary school.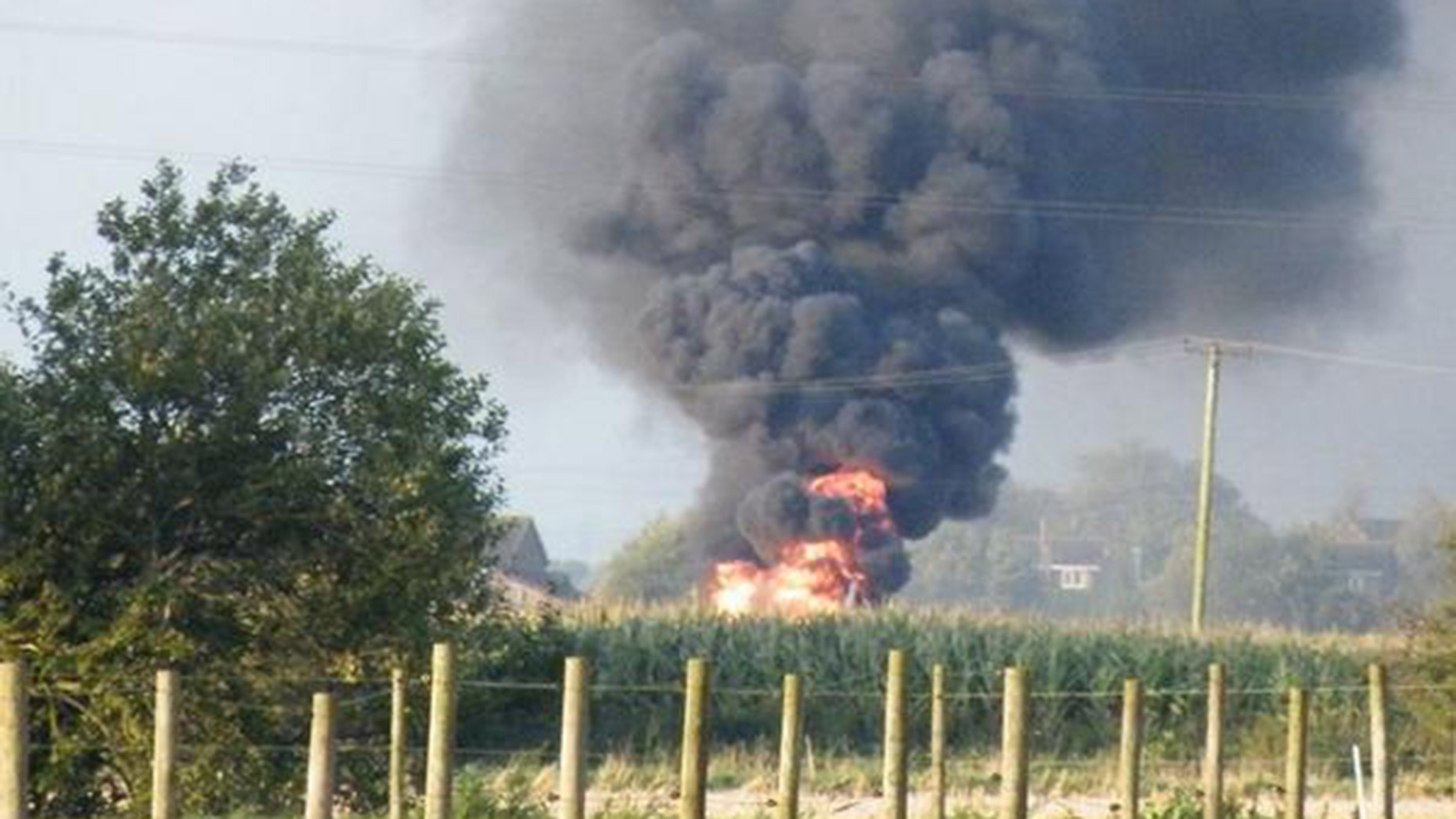 Investigations continue after an American fighter jet crashed in a Lincolnshire field, yards from a primary school.
As previously reported, a US Air Force F-15 jet from RAF Lakenheath crashed in Weston Hills near Spalding at around 3.30pm on October 8  – after its pilot managed to eject himself to safety.
The aircraft, from the 48th Fighter Wing based at RAF Lakenheath in Suffolk,crashed during a combat training exercise and the pilot escaped with minor injuries.
A cordon remains in place around the scene, staffed by Lincolnshire Police and officers from the MOD Police.
Crash investigators are on site and, due to the forensic integrity, anyone caught breaching the cordon will be dealt with by police.
Any attempt to remove parts of the debris will be treated as theft, police said.
The nearby Weston Hills Primary School is open as normal today.
A Lincolnshire Police spokesperson said: "Neighbourhood officers are visiting Weston Hills Primary School this morning to speak to staff and pupils as yesterday's events were clearly a traumatic time for them.
"Bobby Bear is coming along to give certificates of bravery to the children."
The F15 aircraft landed in a field behind the school and most of the children had already gone home. A small number of children were taking part in after school clubs and were collected shortly after the incident.
Jane Fitzgerald, headteacher at the school, said: "It was a worrying time for all but the whole community have responded brilliantly. Thankfully no one was hurt and there was no damage to the school.
"We are pleased that the authorities and Bobby Bear have been to see us today to reassure the children that everyone is completely safe, including the pilot who was unharmed.
"All of the classes have taken it upon themselves to make cards for the US pilot to say thank you for avoiding the school and the police kindly gave a bravery award to our children."
Councillor Mrs Patricia Bradwell, Executive Member for Children's Services at Lincolnshire County Council, added: "The school deserves tremendous credit for how they responded to this rare event by keeping the children calm, who themselves thoroughly deserve praise and their bravery awards. It is reassuring to know that our schools are resilient when even the most unpredictable situations occur."
The crash is the second of its kind for US military aircraft based in the region this year. A US HH-60G Pave Hawk helicopter crashed killing all four on-board.