Lincoln apprentices help regenerate St John's development
Valuable skills: Six local apprentices are learning on the job at the St John's Village development in a Lincoln village.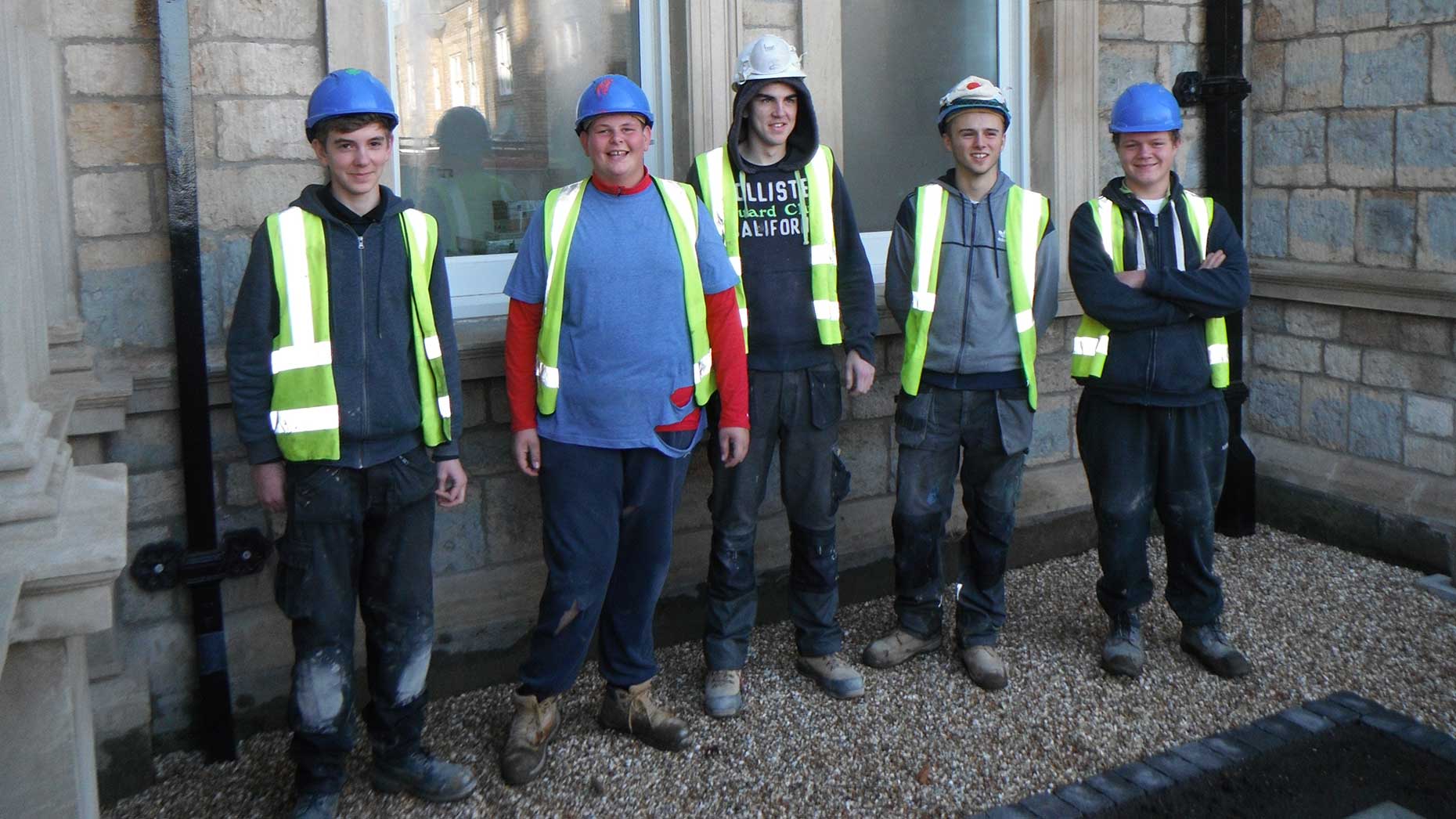 Young apprentices from Lincoln and Hykeham have been gaining insight into the world of regeneration projects by helping at a £40m development in Bracebridge Heath.
The six apprentices, ages 16 to 18, are working with Nottingham-based developer Mabec to get hands-on experience to help to revive a disused mental hospital, transforming it into a 183 of luxury homes and new build houses.
The will work on the St John's Village project for five weeks as part of a joinery apprenticeship with Construction & Skills Solutions.
The apprenticeships were provided through Access Your Future Through Apprenticeships (AYFTA) social enterprise partnership with Lincolnshire City Council and Build A Future Training Centre.
Ben Fryer (16) and Jack Harrison (16) from Lincoln and Harry Jackson (17) from Hykeham, have all found the opportunity valuable.
Harrison said: "It is great to come on site and put into practice some of the theory we learn inside the classroom.
"I have been pitching new roofs and fitting skirting boards across the first phase of St John's.
Dave Branley, project manager, added: "It is important to invest in the workers of tomorrow and create a continual pool of talented craftspeople.
"The opportunity for them to work on site on a project to this scale will be invaluable to them and it is great to have them with us."
The first phase of the build will be completed later this month, with Lincoln's Pygott & Crone marketing the development.