October 22, 2014 2.51 pm
This story is over 86 months old
Still hope for the return of Waddington Air Show
What's next at Waddington? Lincoln MP Karl McCartney has made the case for the return of the Waddington Air Show to Defence Minister Mark Francois.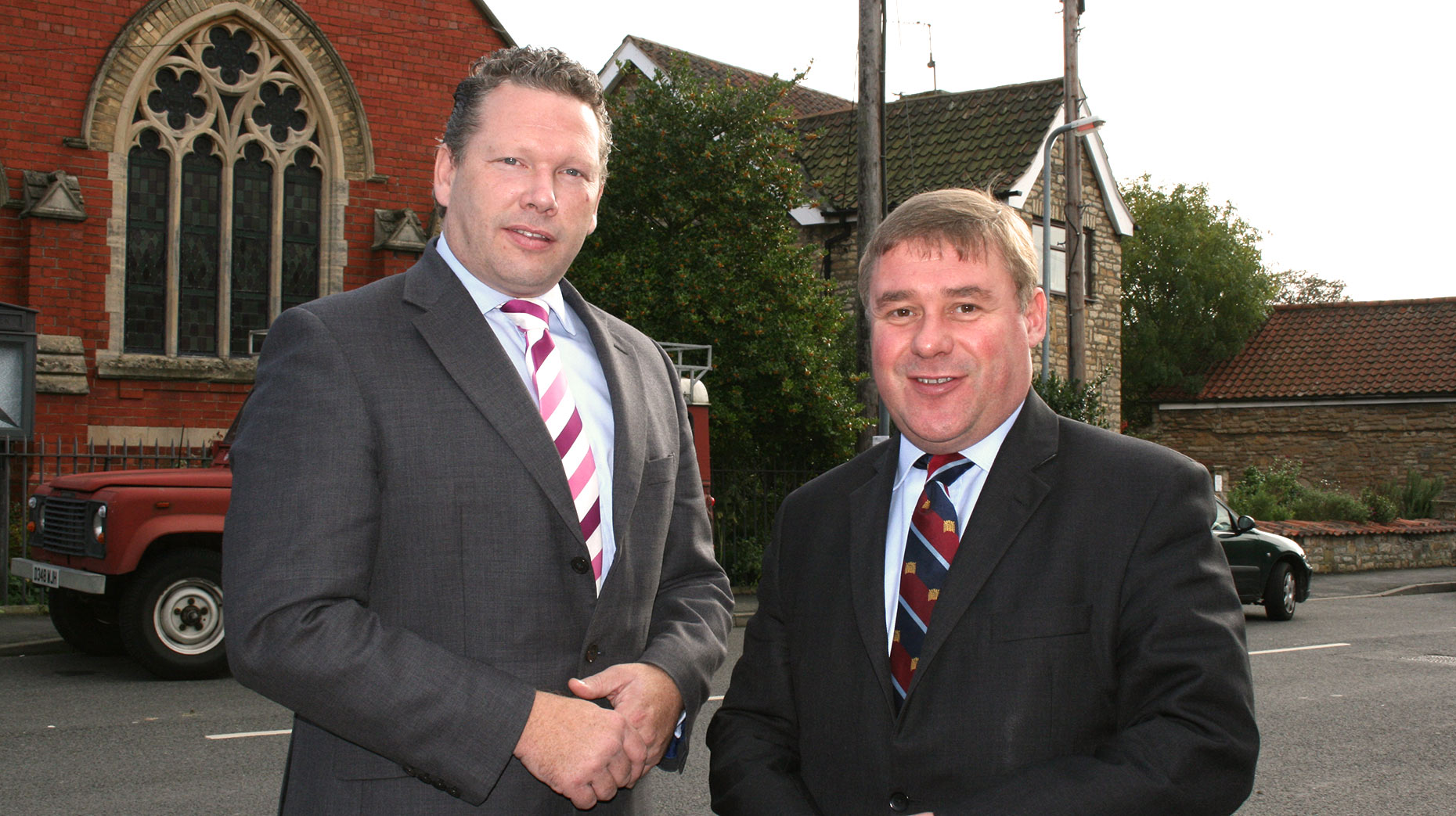 Lincoln MP Karl McCartney has made the case for the return of the Waddington Air Show to Defence Minister Mark Francois MP when he visited Waddington village on Wednesday, October 22.
After announcing the cancellation of the 2015 show, due to ongoing £35 million runway works, the Ministry of Defence announced a full review of all of its air show commitments.
In response, a petition was set up arguing the event's £12 million segment in the Lincolnshire economy. It now has over 4,000 signatures.
Lincoln MP Karl McCartney is campaigning for the show's return. He said: "After the 2015 air show was cancelled, we were given no firm commitment that it was going to ever happen again.
"In response I have been hassling my fellow colleagues who are ministers in the Ministry of Defence.
"There is no doubt that the RAF Waddington International Air Show is an event that is firmly entrenched in Lincolnshire's heart.
"It is the largest of all RAF air shows, and is regularly attended by over 140,000 visitors.
"It is also important for us to ensure that the Air Show takes place at Waddington in 2017 ahead of what will be the large and year-long celebrations of the RAF's existence in 2018.
"I was greatly encouraged by the Defence Secretary's answer to my Parliamentary Question on the Floor of the House of Commons."
Defence Minister Mark Francois MP explained the MOD's current position on air shows: "We are reviewing all of our air shows, not just Waddington. I can't pre-empt the outcome of the review because it isn't complete yet.
"Partly because we have been so busy with a number operations that we've undertaken, we have had to look at the number of shows that we can support in the future.
"It's the cost but partly time as well in terms of personnel.
"The £35 million rebuild of the runway should be finished by Christmas next year. It's a big investment by the MOD for the long-term future of Waddington.
"I'm very pro air shows, and I think it's important that tax payers see what they are getting for their money in terms of defence."
"When Defence Secretary, Michael Fallon, responded to questions from MPs on Monday, he said 'It will be for the review of air shows early next year to decide where they could be supported, but I very much hope that the Waddington Air Show is able to return in 2016."
Waddington's drone mission
In addition to major investment projects at the RAF base, its Reaper squadron has been tasked with conducting surveillance missions in the battle against Islamic State in Syria.
MPs would take part in a vote before any military action is taken, unless it is considered a humanitarian disaster.
Mark Francois MP said: "The Reapers that are now available for use over Syria will be unarmed. They have an intelligence gathering capability.
"We made a written statement to parliament yesterday making clear that if we wanted to use them in an armed role, we would need further permissions.
"We need to see how the situation evolves but the default position at the moment is that they are unarmed Remotely Piloted Airsystems."