Lincoln accountants double funds for Ryan Smith Foundation
Riding for Ryan: Lincoln accountants Oli Phillips and Sam Mosedale presented the Ryan Smith Foundation with a cheque worth double their initial target.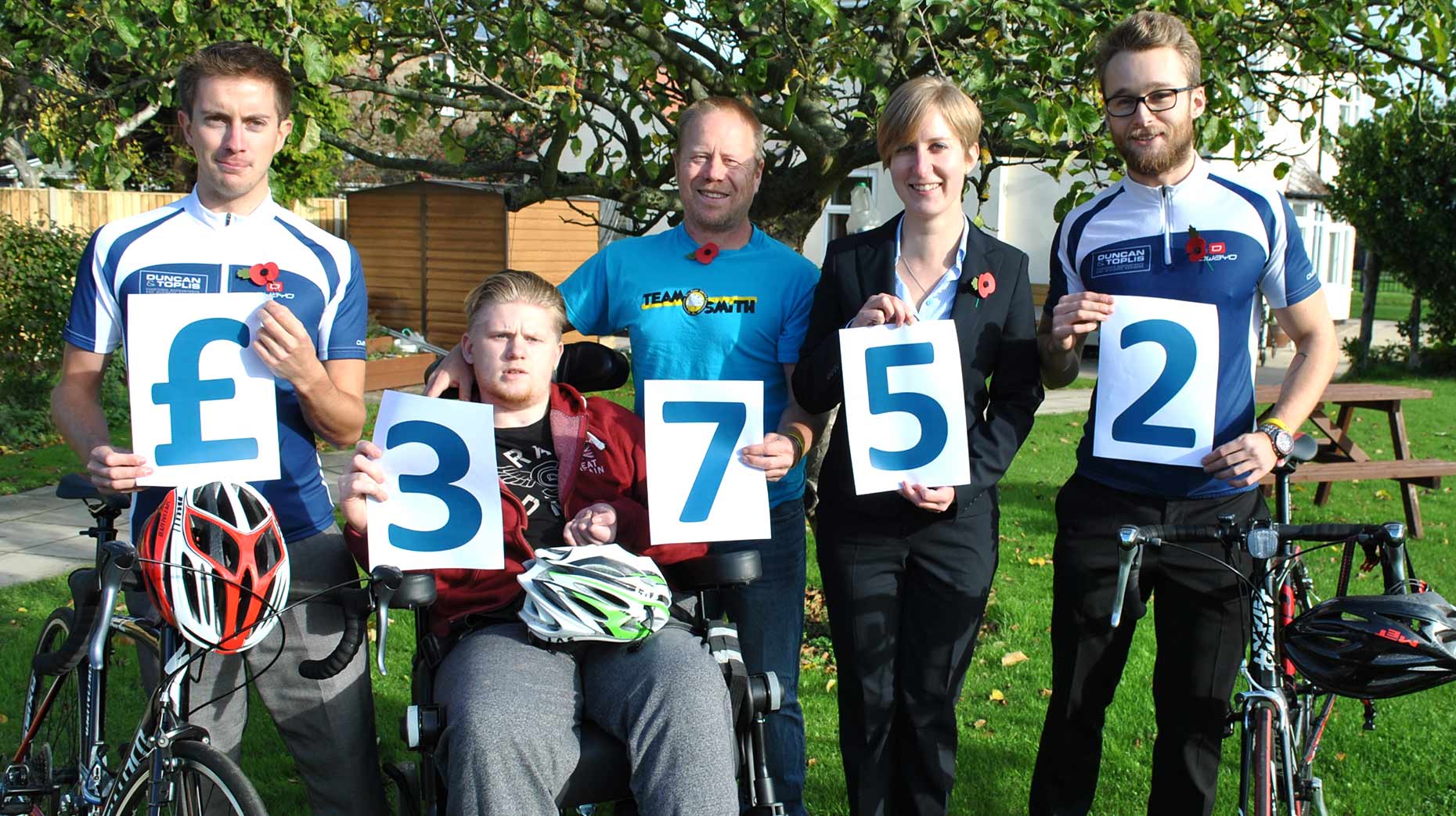 After recovering from their 200-mile bike ride for 17-year-old Ryan Smith's cycle safety foundation, Lincoln accountants Oli Phillips and Sam Mosedale presented the charity with a cheque for £3,752.
Oli, 25 and Sam, 26 from chartered accountants Duncan & Toplis, almost doubled their initial fundraising target of £2,010 after they cycled between each of the firm's ten offices in two days.
The event aimed to raise awareness of cycle safety and the importance of wearing a helmet, after Ryan Smith, from Chapel St Leonards in Lincolnshire, was involved in a life-threatening cycling accident.
As previously reported, the team smashed their fundraising target on completion and with the recent addition of a charity golf day, they were able to add an extra £1,500 for the Ryan Smith Foundation.
Ryan suffered a serious head injury when he collided with a car, not wearing a helmet.
He left hospital in Tadworth, Surrey on September 1 and attends St Francis School in Lincoln. His aim is to be walking again by Christmas.
Oli and Sam's mission took place from Thursday, July 31 and 13 company colleagues also joined them for the ride.
Ryan's father Mark joined them on day one of the ride. He said: "We're so grateful to Oli and Sam and to Duncan & Toplis for all their support.
"We now understand the logistical implications for families and the cost of travelling to different hospitals, and the expense is enormous.
"The money Oli, Sam and their colleagues raised has helped us to support other families in a similar position and we've also begun an extensive education programme: so far we've visited 90 schools and colleges to promote cycle safety, high-visibility clothing and the importance of wearing a helmet.
"I hope we can do another Ride for Ryan next year. Oli and Sam are fantastic and they were great company during the ride.
"We'd really like to continue fundraising with them and maybe organise a ride from London to Paris next year – not only is it a great fund-raiser, it's also a fantastic way to raise awareness of the foundation and the message we're trying to put across."
Oli Phillips added: "It's been a great experience and very rewarding, and now it's a pleasure to meet Ryan at last and see for ourselves the brilliant progress he's made since his accident.
"The Riding for Ryan Challenge was hard work but well worth it and we're already looking forward to the next one!"