Lincoln children put their best foot forward with scooter training
Scooter skills: Pupils at a local primary school have been learning pavement etiquette as part of a scooter training course.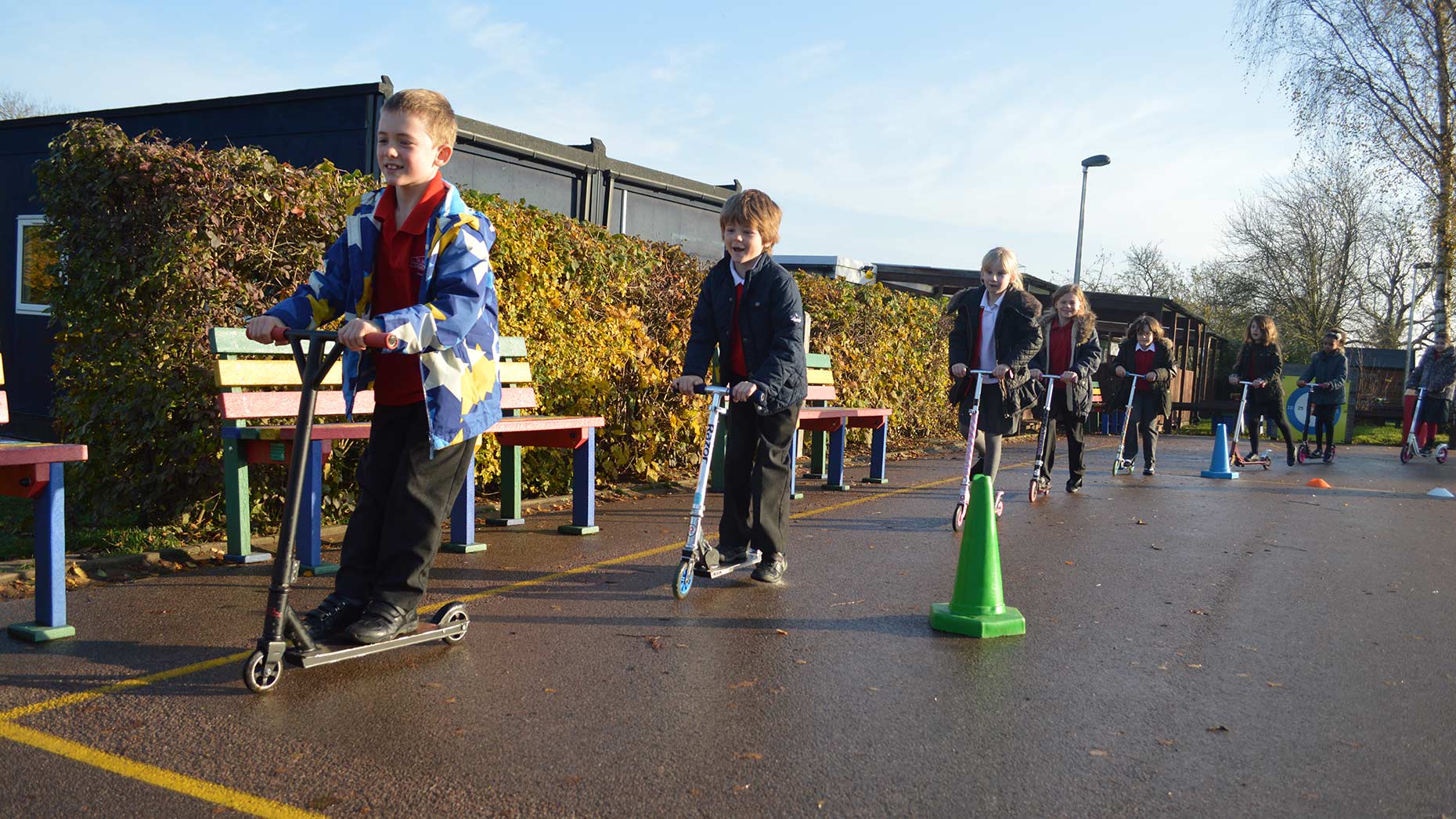 A primary school near Lincoln has been holding scooter training classes for its pupils as part of an Access LN6 programme.
St Michael's Church of England Primary School in Thorpe on the Hill held training sessions for 48 pupils, where they learn scooter control and pavement etiquette.
The Access LN6 course is taught using a 45 minute session of discussion, games and skills.
Victoria Wade, Sustainable Travel Officer at Lincolnshire County Council, said: "We encourage all children to travel actively to school and travelling by scooter is a fun and active way to get around.
"Children learn bike skills through Bikeability training, but scooter training has not been offered before – we are really pleased to launch this new initiative through Access LN6."
Naomi Weaver, Headteacher at St. Michael's Church of England School, said: "We encourage our children and parents to walk, cycle or scoot to school where possible, and want to make sure they feel confident in doing so.
"The scooter training was fun and informative, and something I'm confident our schoolchildren and parents are equally pleased to have been offered."
Scooter training is available for 15 pupils in Infant School Year 2 or Primary School Years 3 and 4 with one trainer until March 31, 2015.
If a school is interested in taking part in scooter training and based in Lincoln, contact Victoria Wade on 07825145776 or [email protected]