Lincoln war memorial gets makeover and commemorative bench
Community investment: A Lincoln war memorial has been given a poignant makeover after £3,000 was invested in its facilities.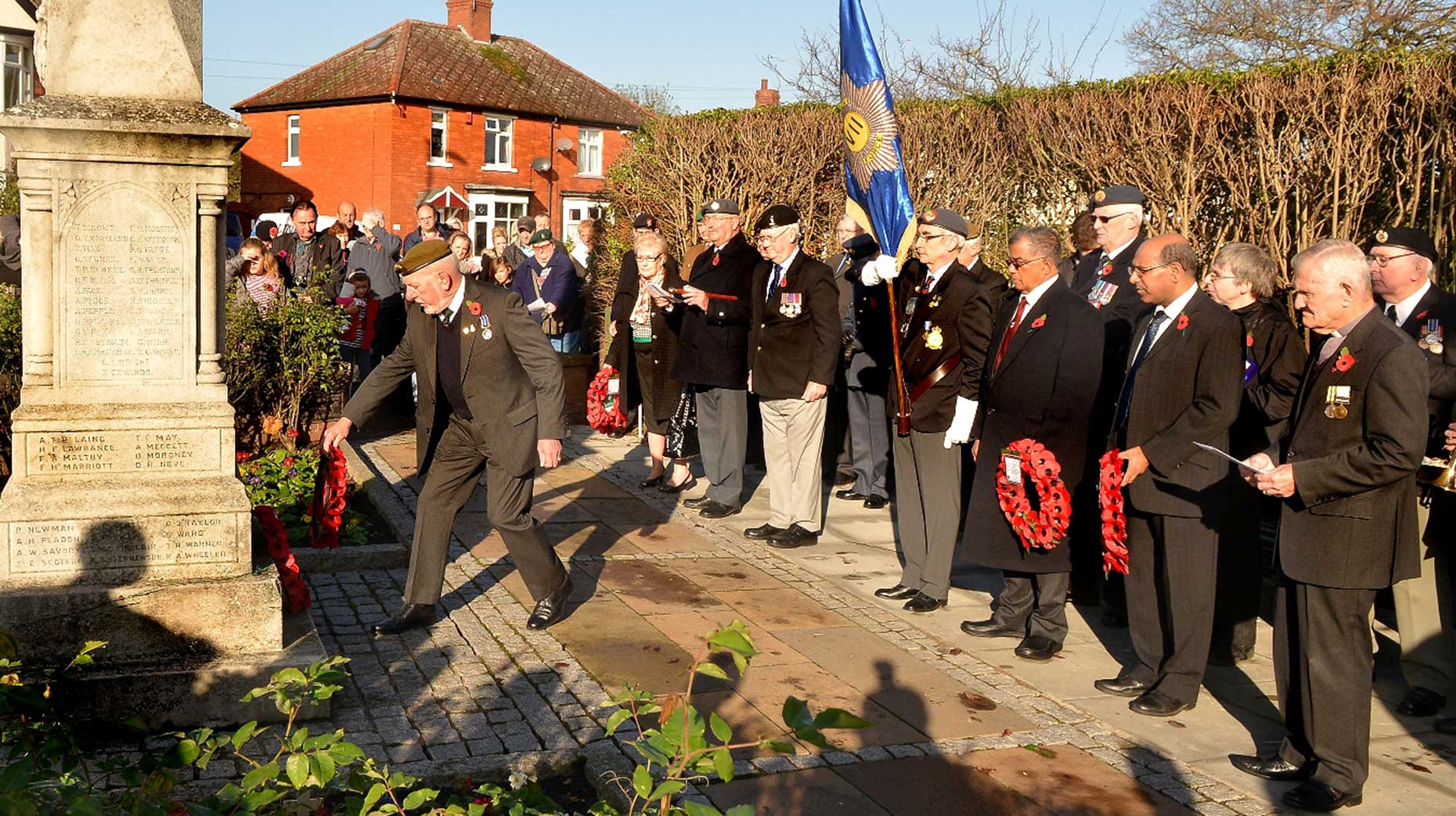 A Lincoln war memorial has been given a poignant makeover after £3,000 was invested in its facilities.
Dozens of people have visited the memorial on the corner of Dixon Street and Boultham Park Road, surrounding Remembrance Day commemorations.
Wreaths have been laid on behalf of Lincoln 7 Force, Boultham Residents' Association, WRVS, ward councillors and by Dr Tanweer Ahmed on behalf of the Islamic Association to Lincoln.
A service was conducted by Reverend Arthur Mann on Sunday, November 9, a Korean War Veteran, with a marching contingent complete with band from Lincoln 7 Home Service Force.
The memorial has benefitted from new paving, making it more accessible to people using wheelchairs and pushchairs, as well as more standing room.
Staff from the city council removed dying shrubs behind the memorial and replaced them with paving, as well as a new commemorative bench marking 100 years since the outbreak of the First World War.
Lee George, Community Contracts Officer at the City Council, said: "We were asked earlier this year by the Home Service Force Association whether anything could be done to increase the standing area at the memorial.
"The Home Service Force Association has helped toward the cost of that, and is continuing to work positively with us. They have taken an active role in taking extremely good care of the memorial, repainting the railings and litter bin being just two examples of their good work.
"We're delighted to see the results and hope the work will allow more people to go and pay their respects for many years to come."
In total, the works and new bench cost a little over £3,000, with contributions from the City of Lincoln Council, the Home Service Force Association and the Lincoln branch chairman, Ian Durrant.
Mr Durrant, who lives near the memorial and also chairs Boultham Residents' Association, said: "We're very pleased with the considerable improvements that have been carried out to the memorial area by the City Council, allowing easy access for wheelchairs.
"I was proud to stand with my colleagues, friends and neighbours to remember those who gave their lives, their families who were left to grieve and those who fought and survived."
A number of Muslims, including those who live in the Boultham Park Road area, joined the Remembrance Sunday service.
Dr Ahmed said: "The Muslim contribution is not often highlighted in the media, but about 400,000 Muslims fought for Britain in the First World War and many of them gave their lives or were injured.