December 16, 2014 4.37 pm
This story is over 88 months old
New Red Arrows commanding officer joins the team
Revving up for their 51st display season: A former Red Arrows display pilot has returned to the team to become its commanding officer.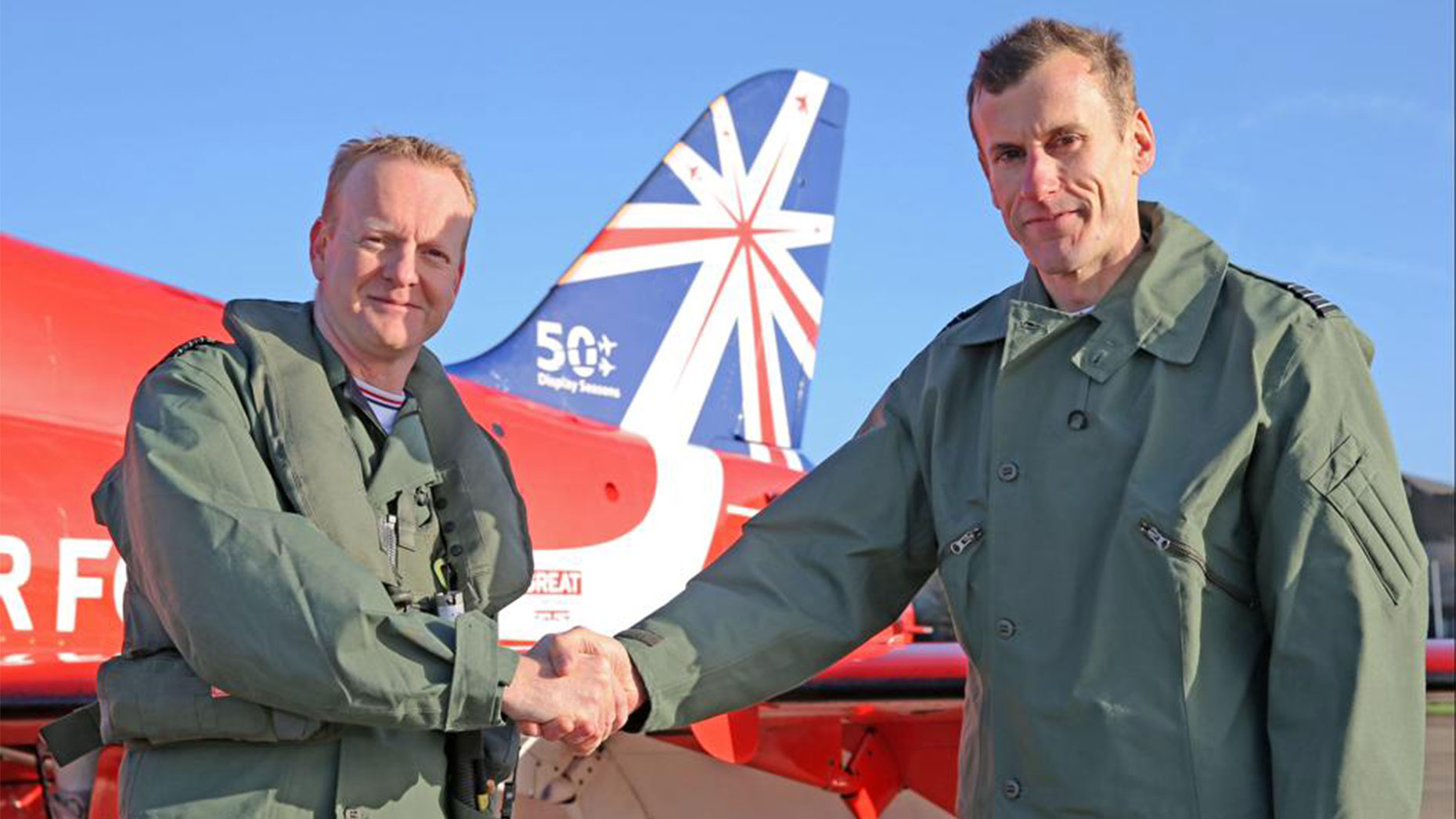 A former Red Arrows display pilot has returned to the team based at RAF Scampton near Lincoln to become its commanding officer.
Wing Commander Martin Higgins officially took over as Officer Commanding Royal Air Force Aerobatic Team (OC RAFAT) this week. He succeeds Wing Commander Neil Fraser, whose tour with the team has come to an end.
As Officer Commander, Wg Cdr Higgins is responsible for the Squadron's flying, engineering, administrative and safety matters.
He ensures the Red Arrows operate in a safe and effective manner, during both practice and shows, but is not one of the nine display pilots.
Wg Cdr Higgins said: "I was told in September that I had been selected and I'm absolutely delighted to take over the role.
"The engineers, pilots and support staff produced an exceptional 50th Display Season in 2014 and we look forward to producing a safe and thrilling display for the British public in 2015."
Higgins was selected to be a Red Arrows pilot from 2004 to 2007, initially as Red 3 and then as Red 9 for his remaining time on the team. He rejoined the team as Red 5 for the 2012 season and was then promoted into another staff tour in January 2013.
The 43-year-old is originally from Bristol and joined the Royal Air Force in 1993.
Wg Cdr Fraser is leaving the Squadron and Royal Air Force for a new career outside the military.
He said: "I am proud to have been in command of such an excellent team and representing the RAF and UK in displaying to such fantastic crowds.
"I'm pleased to be handing over to Wg Cdr Higgins to take the Red Arrows into a fantastic future ahead".