RAF Waddington Air Show 2014 raised £260k for charity
No Airshow in 2015: This year's RAF Waddington Air Show raised £260,000 for service and local charities, who will split the benefits.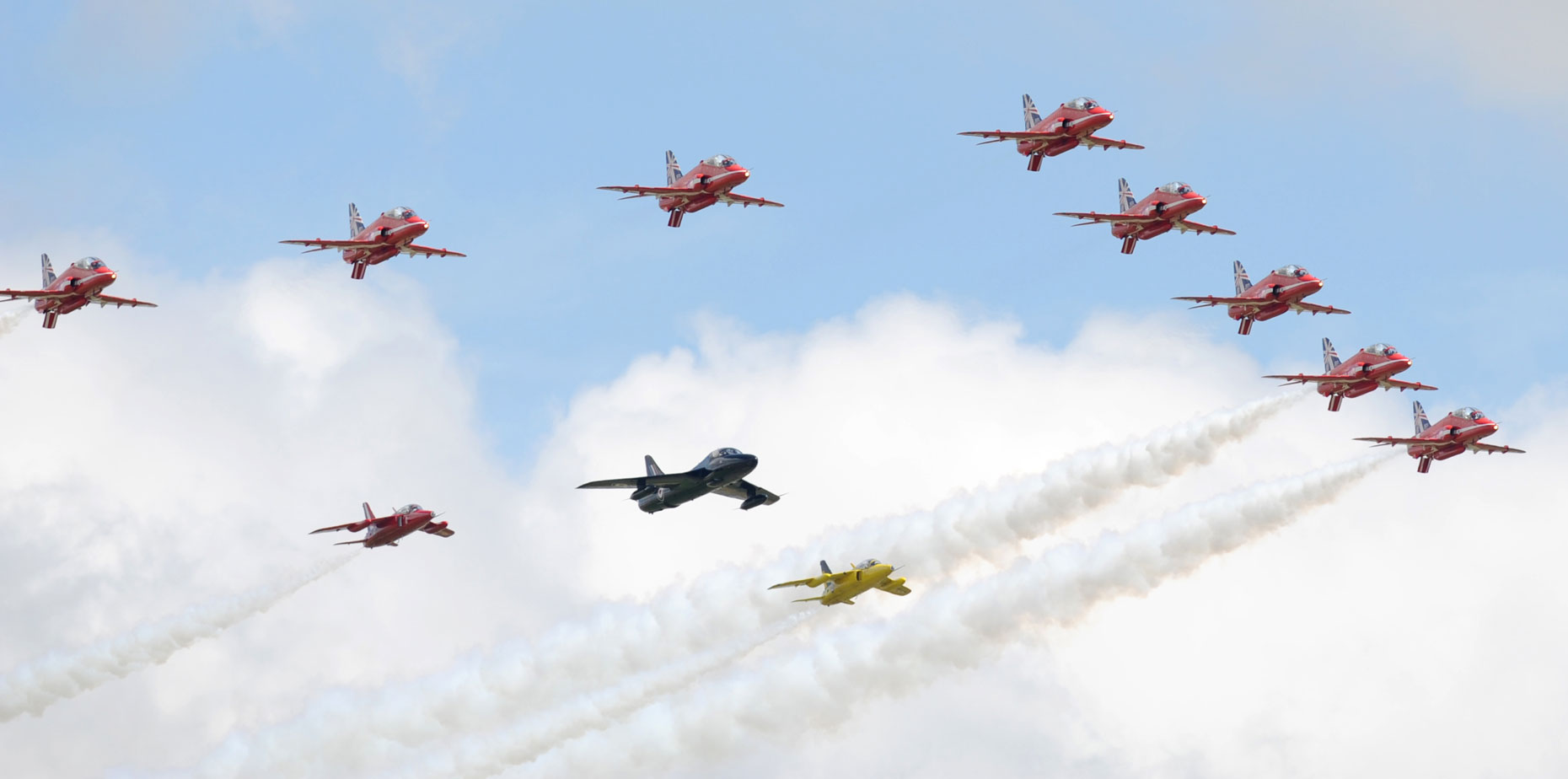 This year's RAF Waddington Air Show attracted over 135,000 visitors over the two days of the event and raised £260,000 for services and local charities.
The organisers announced that 85% of the profits will be split between the Royal Air Force Benevolent Fund (RAFBF), the Royal Air Force Association (RAFA), Royal Air Force Charitable Trust and the RAF Museum, with each good cause receiving a £55,250 donation.
The local community will also benefit from a £39,000 donation to Station Charities. The RAF Waddington Air Show has raised a staggering £3.5 million over its 20 years.
Group Captain Richard Barrow, Station Commander of RAF Waddington, said: "Given the operational commitments of RAF Waddington, further complicated by the runway refurbishment, everyone at RAF Waddington shares a massive sense of achievement and pride.
"Looking ahead to 2015, it is very much regretted that because of essential work due to be undertaken to refurbish the runway at RAF Waddington, the Station will be unable to put on an Air Show next year.
"The RAF has decided to complete a full review of its air show commitments and has asked RAF Charitable Trust Enterprises to contribute to the review, the results of which will be announced in due course."